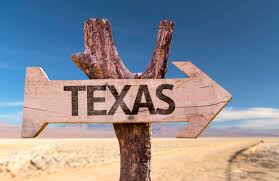 Satirical Snapshots Bringing You Whimsy On A Wednesday!
As you can see from the title, that's kind of how it went. Last Friday I took a last minute flight back to Houston, Texas and kept it all very top secret. If I tell you why I'll have to kill you and I don't want to be having to do that to my friends now do I?
And, people I know in America who I haven't told:  you might have noticed random phone calls from a Texas number that you think is a robot call.  Ha!  It's not, it's far worse. It's me.  So answer because I'm not leaving a message.
Leaving The Heatwave For Hotter Than Hell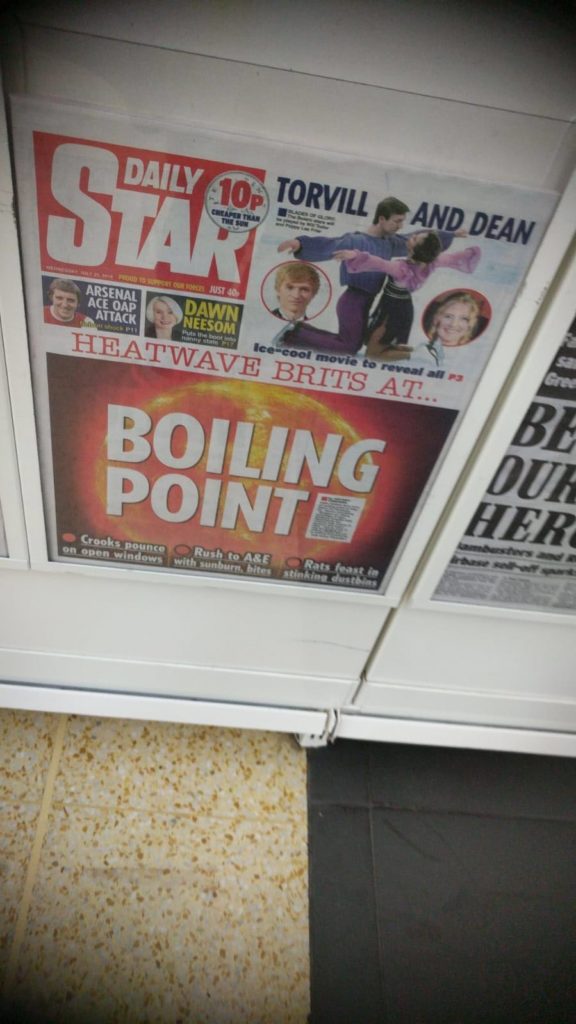 Great Britain is still experiencing a continuous heatwave. I have forgotten what rain looks and feels like.  Me.  An English bird. It's just not right but I ain't complaining.  However, there's hot and there's insanity ~ AKA coming to Texas in the height of summer.  
I'm told by the locals that Texas has 4 seasons:
Hot
Hotter
Hottest
Get the **** outta here
I can only describe it as like opening the dishwasher when it's just finished and it knocks you off your feet with scalding steam (You won't understand this, Masher, what with your aversion to dishwashers and all )
Someone Call Security
I got off the plane to a blanket of fire. At evening time. I was then shepherded into the never-ending weaving line of people at security.  They make it look like you're only five rows deep in the cunning way that they snake it around until you realise there are seventeen million people in front of you. To further taunt you, they only open two stations out of twenty so that it takes a full two hours to get to the end. Obviously a ten hour flight isn't long enough.  Trapped within the sweaty, aeroplane smelling, fractious hot bodies of your fellow passengers with sleep deprivation and near heat stroke is not funny. I very nearly kicked off. I was bordering between hysteria, crying my head off and an atrocious outburst. Having been dragged through customs police checks before because I'm 'oh-so-nefarious' helped me keep some sense of composure. 
And then, eventually, before somebody dies,  you get to the man with the power and have to try and think.
Name?
Huh? Forgot. Been standing here so long all the blood has pooled to my aeroplane swollen ankles.
Why are you here?
Beginning to ask myself the same question, pal.  I could have driven to Timbuktu and back in a Rickshaw in less than the time this has taken.
Where are you going while here?
Actually, it's whilst but I don't want to get into a pedantic competition. I'm probably going to book myself straight into the nearest mental institution.  And then find ways to improve international airport security. 
When were you last here?
Hard to tell. I think I met myself coming back.
How long are you staying for?
Depends how long I'm going to be stood here. I might have run out of visa in about ten seconds.
Are you carrying any vegetables? (What kind of a question is this?  It begs to be answered with the same stupidity)
My brain.
How much money are you carrying?
Shall we have a gander and see if it's enough to bribe you to let me out of here?
What is your interest in The United States of America?
I'm here to study the beneficial health aspects of Velveeta.
This is everything I WANT to say but don't.  
I eventually made it out the other end where I was collected and taken straight for a Grey Goose Lemon Drop Martini.  I have to say that it was the best cocktail I have ever downed in my life. 
Sometimes in life, you just have to step down and take it.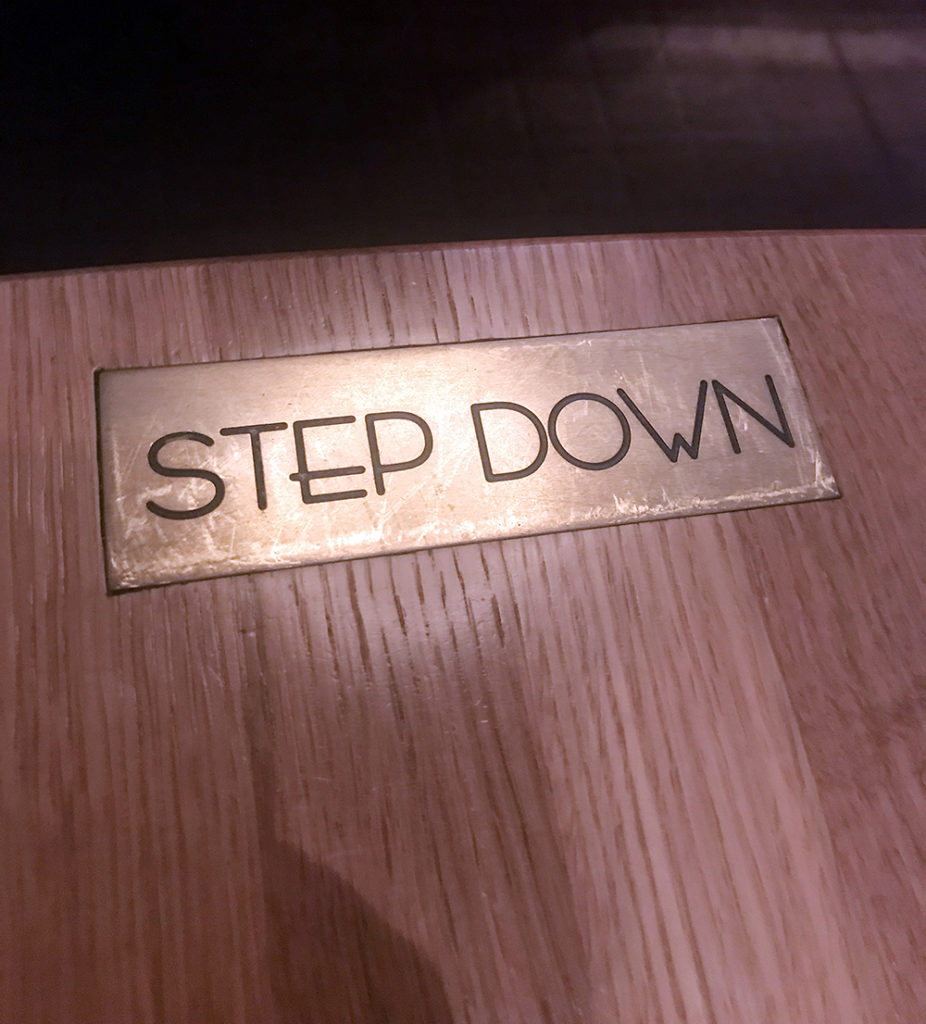 It was written on my table at the restaurant so I'm taking that as a sign.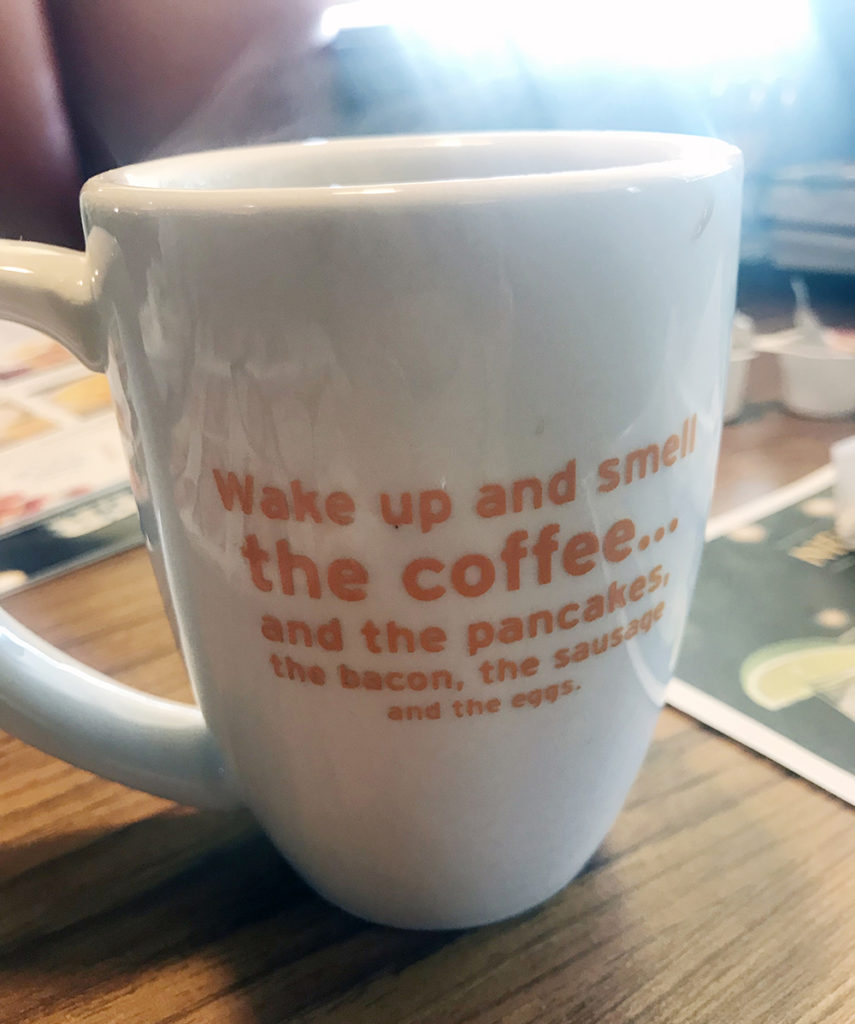 And there's always hope at the end.