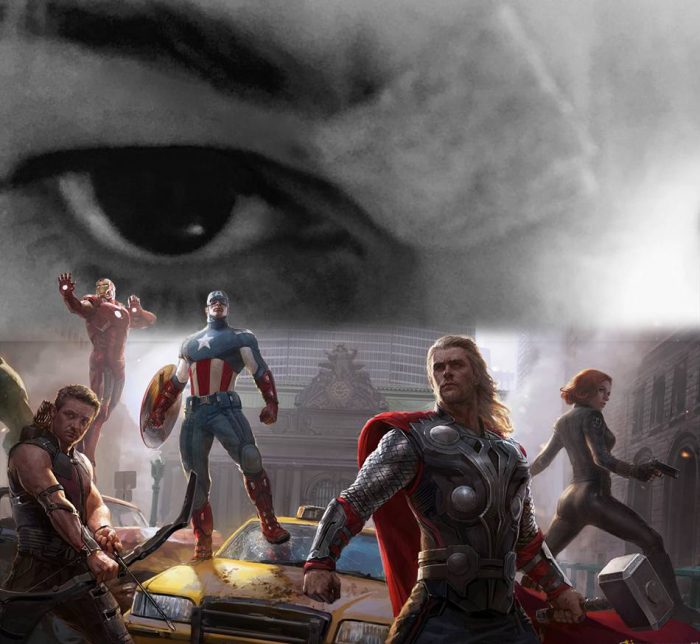 I went under the knife.
That's how hard I am.
I strolled into the posh clinic with my hair in a pony tail and no make up; Jeans, cowboy boots and a beaten leather coat. I walked slowly and deliberately up to the vending machine and poured myself an Earl Grey. Yeah, that'll show 'em, I thought.
The well spoken receptionist rushed over to me and asked if she could get me anything.
"Yeah, get the surgeon here fast, I'm on a tight time schedule, lady." I sipped my tea menacingly.
Minutes later the blade wielder arrived, Armani suit donned, a tropical tan but not a hint of melanoma, Rolex peeping out from starched, white cuffs and a delicious aroma of Creed Aventus.
"Follow me," he said in his plummy, matter of fact voice.
I shrugged and sauntered behind in his top dollar sillage as he took me to his room.
Filthy bugger had loads of false tit jelly moulds on his desk. Without thinking I went and squeezed them like a kid cos I'd never seen them before. Novelty factor. I prodded them all with my forefinger as they went up in scale and then wanted to feel my own to see if they felt realistic. Then I remembered where I was and that how I was supposed to be acting street tough. Goddam it.
He eyed me with suspicion and self confidence. I coughed and folded my arms.
The doc opened a plain brown file on me full of notes from his spies. "You've not completed the health questionnaire."
"No need. I'm immune to toxins like Harley Quinn. Ask Don Julio and Jack Daniels."
"Is that so?" he mocked.
"Yes. Take a blood sample and see. I mean quite frankly how I wasn't called to play Harley Quinn, I'll never know. I mean Margot Robbie's youth, model looks and sexiness aside, I'm far better suited for that role."
"So what are we doing for you today?"
"Scar. I want a scar. Right here, " I pointed to the space as pictured between the top of my nose and eyebrow. "Make me a super villain, quackmeister but don't get too carried away. Keep it simple and sexy rather than Al Pacinoesque. Ya get me?"
"So we're removing the nodolafibrodoodleboodle as noted here from your previous consultation?"
"You call it what you want doc, but that tiny little lump there, is in fact a protrusion of my powerful and almighty brain which has very little room left in my head despite my bonce being a cowboy hat size 7 1/3."
"It's precisely 4 x 3 millimetres."
I noticed the jealous streak in his voice. " Don't be like that, " I said with warning. "Only the cleverest people get these. I've noticed these little blobs in exactly the same places on comic geniuses, scientists and all manner of intellectuals. You might get one if you keep working hard but I can't promise."
"You do realise the scar will be bigger? I have to tell you this before we proceed with the biopsy."
"I know. That's what I'm looking forward to but don't be so nonchalant about it because when you start to cut this thing out I think you'll find you'll get more than you bargained for. Never mind the scrubs, blade runner, you might need a bullet proof vest."
"We will be sending it off to make sure it's benign. If it's not, you'll have to come back and have more removed. "
I knew what he was doing here. I bet the scientists are rubbing their hands in glee waiting to test my mutating, super power cell regeneration. "You'll never clone me. I'm a one off."
He sat me on his sterile bed and nurse Ratched came in to help. I showed no fear but I've got to be honest I got a bit of dry mouth.
Mobile trays with medieval equipment arrived and a big halo light shone in my face. The doctor wrapped a big paper collar around my face and head and asked the nurse for a 5 blade and gloves as he washed his hands. I waited for the wrist restraints but they never came.
"And the beat goes on…" played on the radio in the background which made me think about my heart and what if it stopped."
"You're going to hate me a little bit and feel a tiny prick," said the surgeon. Verbatim – not kidding.
"I beg your pardon?"
"Local anaesthetic ——and relax.."
"OWWWWW"
"And again…."
"You're right , I do hate you…..AHHHHH it's leaking into my eye! WHAT IF I GO BLIND?'
"What is it you do?" The doc asked trying to deflect my attention from his mistake.
"Write stuff."
"Oh? What about?'
"When good docs go bad."
"Can you feel that?" he asked.
"Err…noooo…"
"I'm stabbing you right now!"
"You wanna be careful."
"OK, let's do this."
Not feeling anything is actually worse than pain because it makes you feel sick at the thought of what's going on. And then, to listen to him carving out flesh with his knife…..EWWWWW. Like the last thing I needed playing in the background was 'Billy, don't be a frikkin' hero' Who puts easy listening music on during major surgery? What I needed was a bit of DMX or Sabbath.
Character building, that's what it was.
"Congratulations! It's a baby boy!" he said as it came out. "SWABS…NURSE…SWABS!"
"Projectile vomit is very difficult to get out at the dry cleaners," I said.
He then proceeded to start using some electric tool to burn me. Yes, BURN ME.
"I really, really used to like bacon."
"You have such a funny way with you, " he said. "Such an imagination."
"Yeah well you won't be getting any of that from my cells. I closed that avenue of my brain off when you commenced with the little prick attitude."
"Now just a few stitches. Under normal surgeons you'd only get 2 but I'm doing 4 so that you will hardly have a mark. As the top plastic surgeon in this area, I pride myself on perfection."
"Long way to go, my friend. You must've noticed I've broken my nose five times. Even you couldn't mend that."
"It adds to your character, my dear. I wouldn't want to."
"So no super villain scar then?" I couldn't hide my disappointment.
"Maybe a little one. And possibly a black eye in the next day."
"COOL!"
He then dressed it and taped me up with some sort of brown, medical masking tape.
"Come back in four days to have the stitches removed. In the meantime DO NOT GET IT WET."
"Or I'll turn into a gremlin?"
"Ship and sailed, my dear. "
I knew what that really meant. Just enough time to for me to mutate. The super villain hero metamorphic stage.
So, to those of you who are on my naughty list, I suggest you start making amends.