Satirical Snapshots noticing that since Whimsy went AWOL – Corona came calling.
The powers behind this blog have recognised a need to address the balance with a daily dose of…
Corona Corner
In the beginning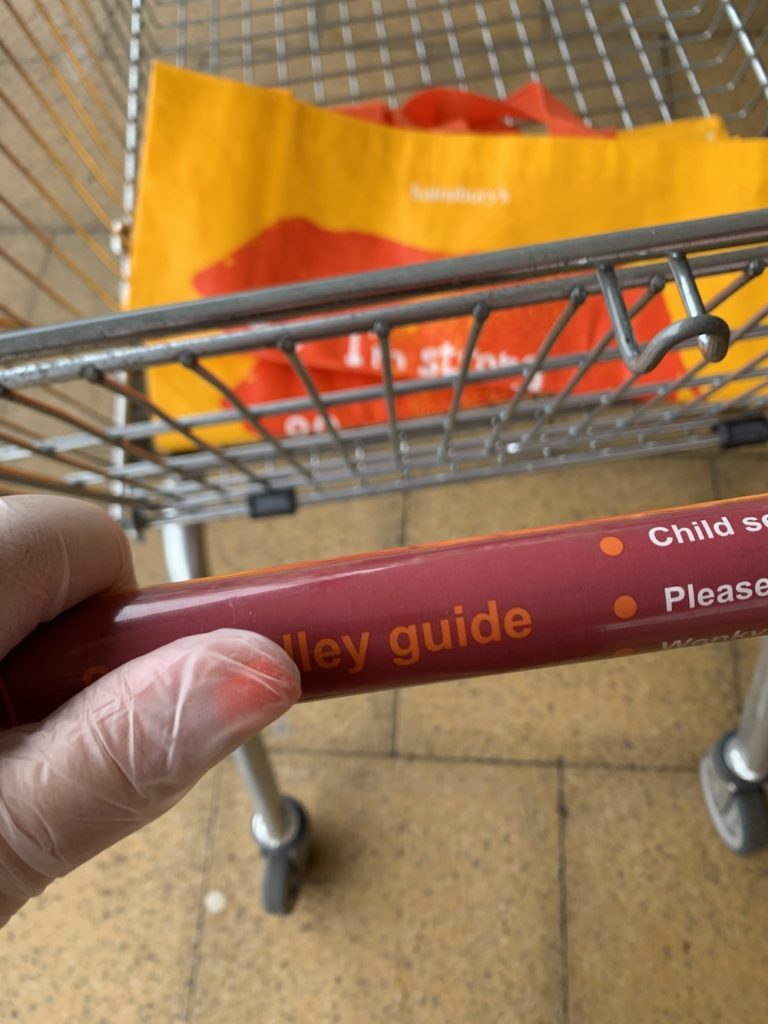 They laughed at me, they did.  As I went about my shopping weeks ago wearing disposable gloves so I didn't pick up any germs from the great unwashed. Oh, how I was mocked by friends, sneered at by strangers, eye-rolled by shop assistants…
Wow.  When I'm the only one without this beastly virus who will be laughing then? 
Yeah…
•crickets•
Anyway, since catching a dreadful virus with a fever and persistent dry cough, I have found myself  in quarantine.  Ordered to stay isolated for 14 days unless breathing in and out gets a bit dodgy. Not panicking about that at all.  The fact that drinking a cup of tea too fast made me very breathless did not incite any Oh-my-god-this-is-it-I'm-gonna-die fear whatsoever. 
DEAR GOD.  BREATHING IS KEY.
But it's all gonna be fine… *Mantra*
And on the sixth day
…of my quarantine I have recognised that 14 days staying put is a long time for people with monkey brains.  Many people are going to have to come to terms with who they are, because:
Shoppers can't shop
Amazon is no longer delivering prizes
Foodies can't go to restaurants 
Goddesses can't hang out at cocktail bars
Parties are a bit dodgy, and that's even without the swinging
I think a lot of us are going to find out what we're made of. 
Corona Corner Corrective
I don't know about you but I feel like I'm in a movie – it's very surreal.  Who knew my porch would be the safe-space of the future – a place for people to collect or deposit things?
They said on the news that being supportive as and when you can is important and that community spirit must prevail. People have been very nice to me:
I've had beautiful e-mails
Prayers
Many offers of food parcels ( and selflessly I'm not milking this )
Fabulous people walking the wolfit
An activity book
A list of films and series to watch
In return, I have decided to bring you an activity a day.  Something you can do that I have found either helpful /uplifting / stops you from killing someone.
Drum roll…..DRRRRRRRRRRRRRRRR
Corona Corner #1 – Fleece Your Fridge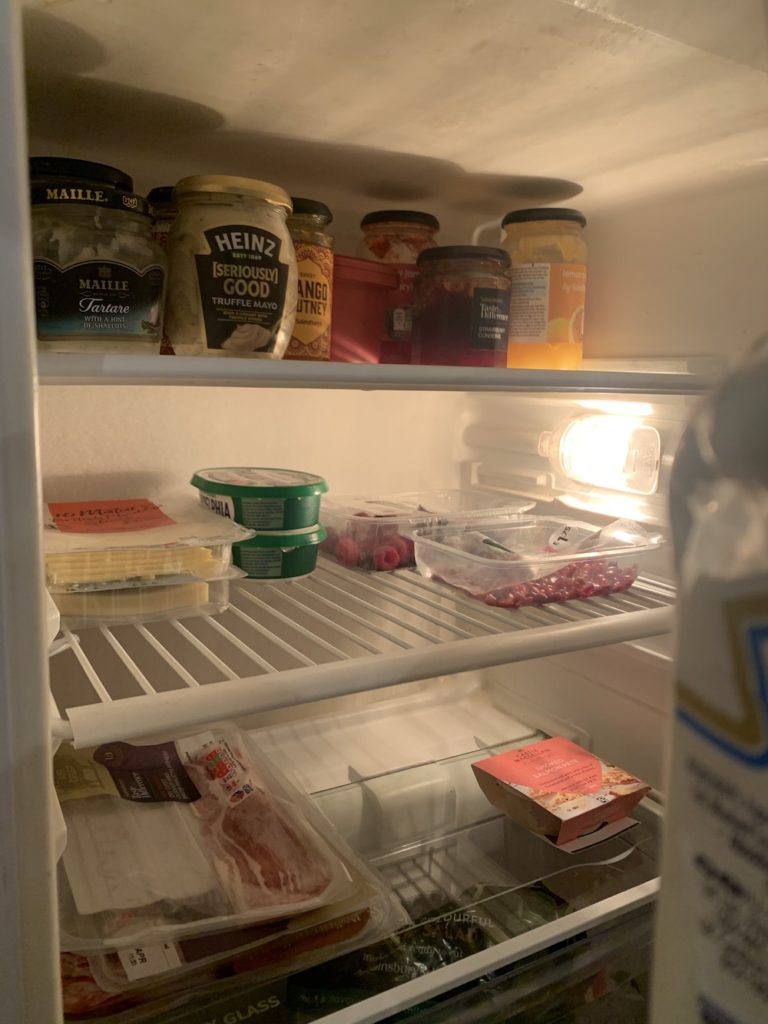 Now before you start getting all bent out of shape thinking this is a horribly boring job that you don't want to do and you thought this was gonna be fun, Jules, DUH… hear me out.
I took something from my small refrigerator yesterday and thought, 'hmmm…that's a bit sticky.  Ewww.'  I wiped the jar and put it back noticing that something had leaked a little and upon closer inspection realised that,  "OH MY Darkest Days This Fridge is MINGING and no wonder you have Coronavirus, you filthy bitch!"
I'm a very clean and tidy person so realising that I had short-changed my domestic goddess in this area made me feel most sullied and unworthy. 
Out came all the jars and bottles and last weeks salad that had turned into its very own smoothie. Gross.
I ripped out all the funny little compartments and shelves.
I even found a rogue blueberry swimming in the outlet drain.  Explains a lot…
Corona Corner Conclusion
After getting to grips with this task whilst self-isolating the following things happened:
I stopped thinking about not being able to breathe properly
I rid myself of many out-of-date products that could have killed me
The rhythmic repetition of cleaning opened my creative mind and made me think up "Corona Corner"  – You're welcome.
I found some mascarpone, sun-dried tomatoes, mushrooms and half a pot of red pesto that I'd forgotten about.  I made a beautiful pasta sauce with this for my tea thus eating healthily and inventing a new pasta dish in a time of crisis. 
I will not have to do this job again because I'm going to keep on top of it / have a new fridge by then/ or will have written a best seller on how to survive a pandemic. 
May you enjoy today's task from Corona Corner until I bring your next one tomorrow, and never forget…
#CurbYourFrustrationAndTaskInIsolation