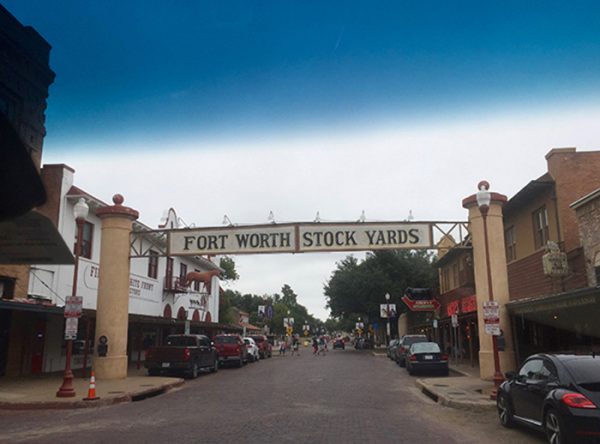 Satirical snapshots bringing you whimsy on a wednesday (still from across the pond)
Limey in the badlands
I made it to Forth Worth where I went to The Stockyards. This place has got my name written all over it: cowboys, boots, horses, steers, Honky Tonks, big trucks, steak 'n' ribs. Cowgirl heaven.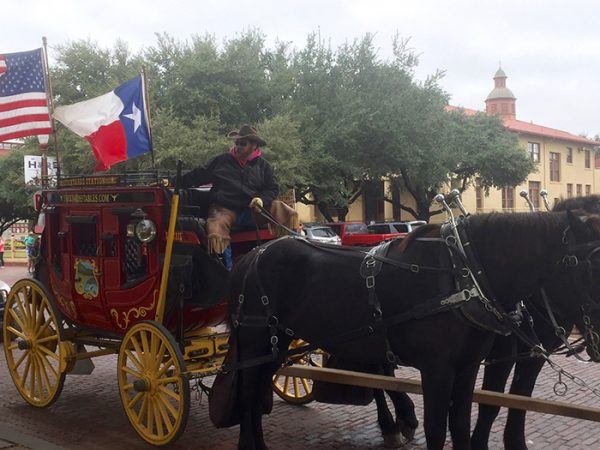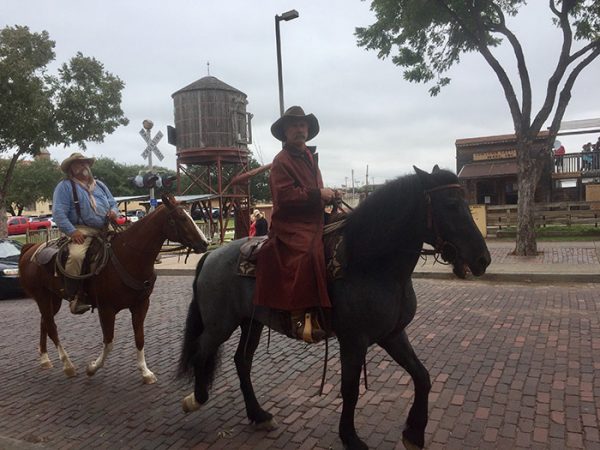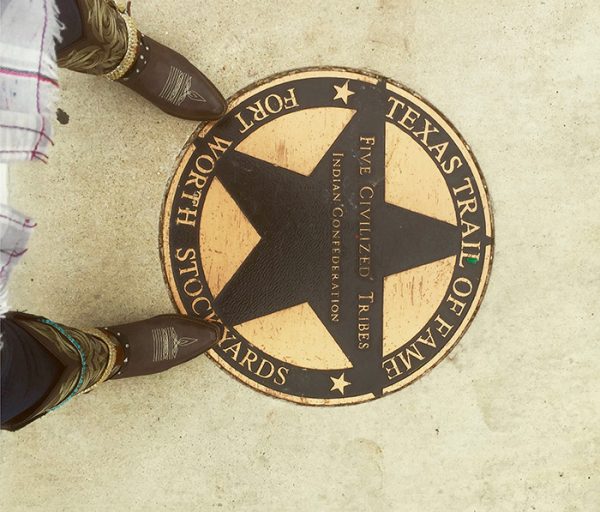 The unconventional cowgirl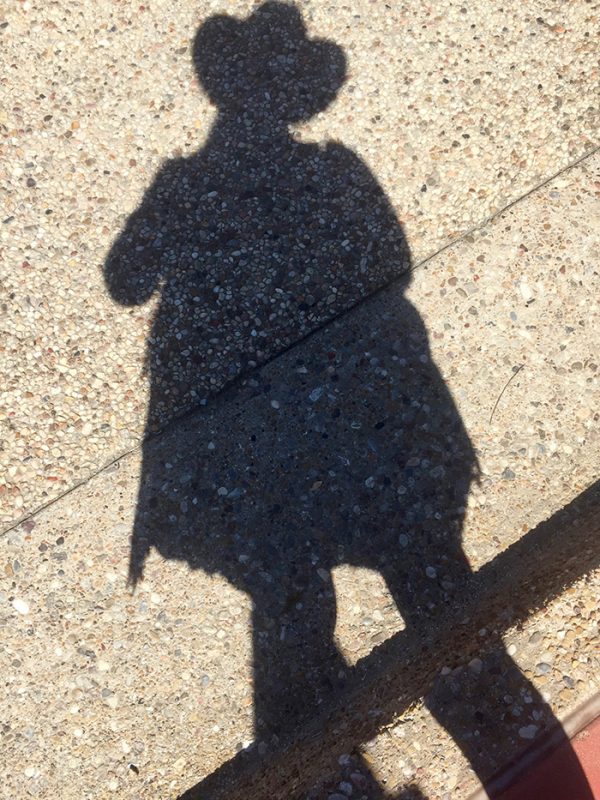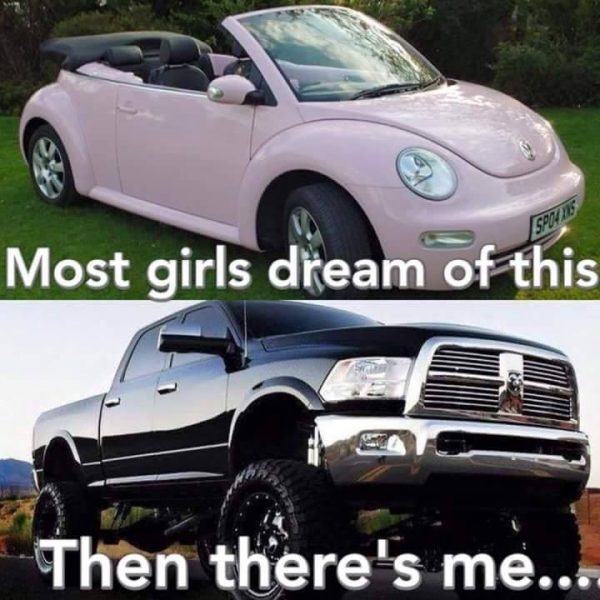 That's me. I got the hat, the bewwwts, the bags, belts, clothes etc. Just two massive problems : I'm scared of cows and horses. And I'm English. This does not fit the bill. Horses I plan to get round because I like them and wish to ride one out into the dusty plains. However, horses and I have the same scatty, highly strung personalities so we set each other on edge. Then I get edgy and leave.
But cows….
What's your beef?
Cows have a way of looking at you that that is impossible to read. They look neither happy or sad and stare at you with sinister indifference. Very psychopathic. They freak me out and I am right to be alarmed because 47 people a year are killed by cows. Despite this, I sat on this beast in order to overcome my fear. The fact it was chained to a fence is irrelevant as it could have kicked off at any time. Twenty two hundred pounds of steer between my legs. How brave am I?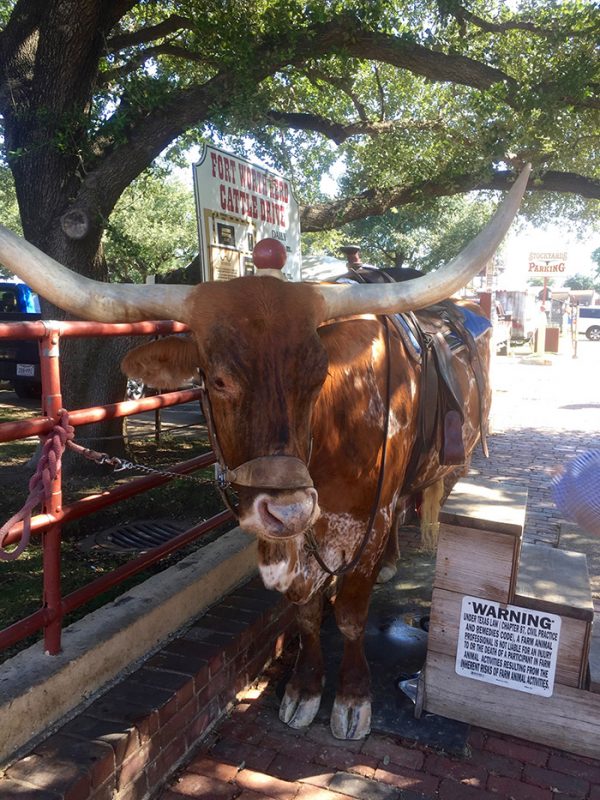 HUGEston
Meet Big Tex
I'm now back in Houston where I am renting a tiny little one bed condo, perfectly positioned right opposite The Galleria. It's one of those places that people call "compact and bijou" because people like to convince you that living in a hamster cage is cool. However, the couch is really comfy so when I stay up late it's only five steps to my bed rather than a long haul upstairs.
Neighbours – everybody needs good neighbours, right?
In this little old complex here I've met a few of the neighbours. There's Betty from across the way looking out for me and some other guy, who's name I forget because it's Iranian, I think, and I keep forgetting it. I've asked him three times and can't ask again without looking rude or stupid. Every time I go out he appears near the pool area with a gusty "Hello Jules!"
"ARRR! Oh! Yes Hi, errr…um….hello!" Palpitations.
But then there's my next door neighbour whom I met yesterday when she came flying out of the front door as I left for the shops. Betty had already warned me that she was "one to watch" and tapped her nose in a knowing way. Very covert, Betty.
Cause and effect
"Ah, so you're the girl next door!" she boomed, giving me the twice over. But I was one step ahead of the game thanks to Betty.
Chess. My forté.
Princess mode full on. Best accent. Glistening eyes and all smiles. "Oh hello, so lovely to meet you! My name is Jules and I'm from the UK (superiority) *JUST KIDDING!* <—- Waits for the American lynching.
I stuck out my hand and she took it. Good start.
"Well my name is Karma, you know, just like Karma."
I felt myself prickle. Are you flippin' kidding me? I'm living next door to Karma. Me. You can't make this shit up. I feel like I'm in one of my own stories where I am writing my own warped reality.
"Yes, I'm fully aware of Karma. We've had some battles."
"Well if you need anything, I'm right here, waiting."
"How fortuitous."
"Have you ever been to the Tasting Room, a block away?" Karma asks.
"No. Do tell."
"It's a wine tasting place. Do you know about wine?"
Hell fire. She really is Karma. "Err..have we met?"
"I'll take you there one night and we can go wine tasting. Give me a knock."
"K." Queen under massive attack. Pawns falling all around me. King,trapped. Abort game.
So what do I do? Eh? Is it really wise for me to go necking a whole load of luxury reds with Karma herself? That can only end in tears and most likely mine.
Talking of other random conversations.
People in America talk to you in lifts – AKA Elevators. This does not happen in the UK and thus I am not used to it. Sometimes you might get a nod of the head or even an outlandish "Good morning" from a Brit entering lift, and that's even crossing the boundaries of lift etiquette.
Not in America. People enter lifts here and immediately say random things to you. Yesterday, in The Galleria, I got in and gave a weak smile and huddled in the lift corner.
"CHOO CHOO" said a strong and fearless business woman next to me. She smelt of Dior and dripped designer. I felt like an unkempt oik.
"Err.. Pardon?"
"CHOO CHOO!" she repeated, more fiercely.
I swear something is wrong with my hearing or I'm not good under lift attack.
"C U T E S H O E S" she said more slowly.
"Oh..Thanks."
How very random. I took the escalators thereafter.
Fortune in other guises (not Karma)
My Fairy Godparents took me out for cocktails and dinner last night at P F Changs. Of course, at the end I got a fortune cookie. Hmmm. One has to take these things seriously. I stared at it for a while willing it to give me fabulous answers to life. Inspired guidance.
My Fairy godmother opened hers. "Ooh! I'm going to go on an expensive trip!"
"Gimme that. I want that one!" I snatched it from her fingers.
My Godfather opened his. "You will bump into a person that will change your life for the better."
"SWAP! I want that one. I'll trade you an expensive trip."
"NO. Jules, open your own!"
He who dares wins……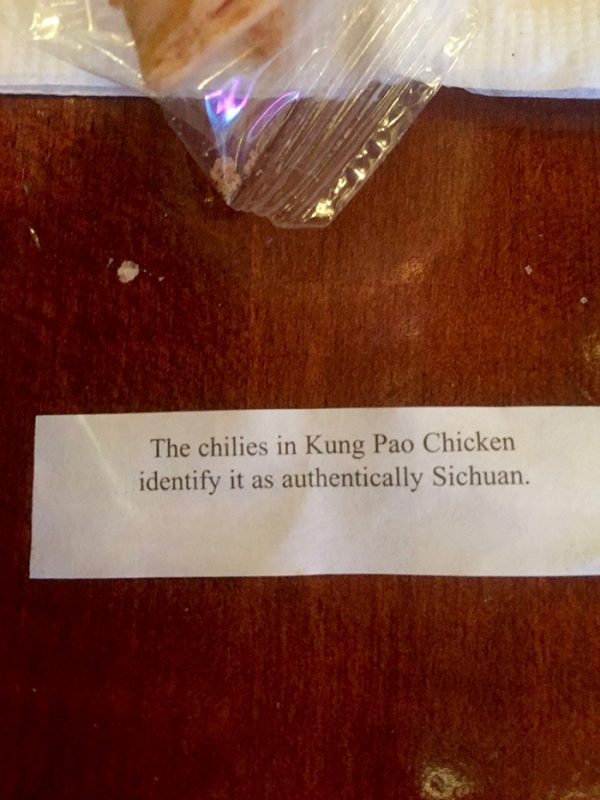 "Brilliant. So unless I review the Chinese Dynasty or learn to cook Sichuan of note, I'm doomed."
"Turn it over! The message is on the other side, silly girl."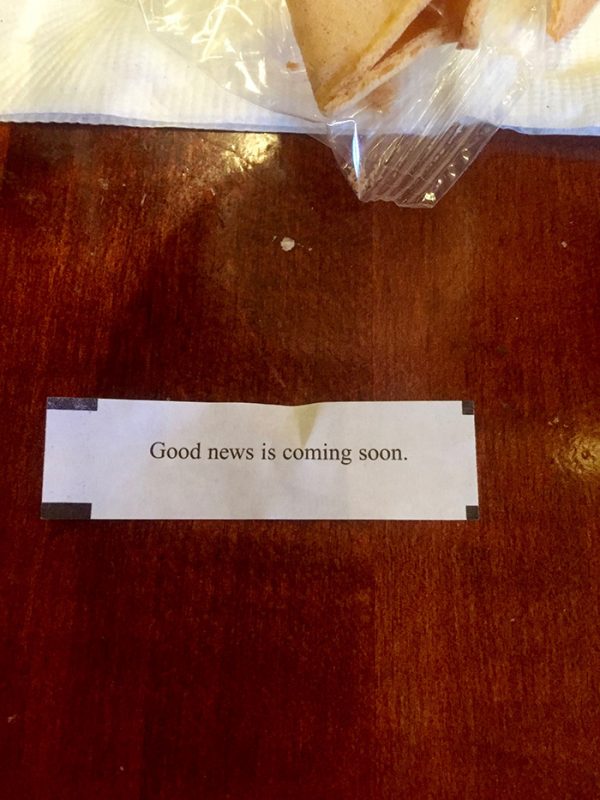 Wow. Awesome sauce. I have good news coming. How ambiguous is that? Well of course I have good news coming right along with bad cos that's life. I can put my one remaining, crispy plastic indestructible fiver on that possibility.
"I want a different one. Ask the waiter for more. I'll take the best of three."
"No, Jules. That's your message."
Sulk.
The waiter comes along with the bill. "Did y'all enjoy your food?" he dared to ask.
"Yeah, mate. Right up until you put the kibosh on it with the fortune cookie. Fun sponge."
"JULES!"
"Soz.."
Keep her indoors
So tonight they're taking me where I can't speak. I'm going to iPic. A posh cinema with recliners, blankets, cocktails, food and personal waiters. That's me going straight to kip in five minutes.
ZZZZZZZ…..until next time.