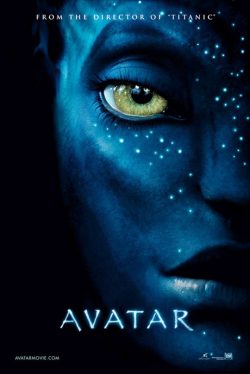 I had such a busy time yesterday that I didn't have time to write up! In fact I fell asleep to the last 10 minutes of 24 which is unheard of!
Went to see Avatar 3D yesterday with my Mum – What a brilliant film. I left wanting to live forever in Pandora. I had to hold my Mums hand in the early stages of the film as I thought she was going to do a back flip out of her seat when 3D images appeared to be right in front of her (Awwww, bless) all this technology is a bit overwhelming!
Followed the film with a chinese buffet – all you can eat for a fiver 'Get in there Love!' sticking to my new year healthy eating plan like a trooper!
Came back and refused to do the ironing, this was going to be a nice day! Void of domestic drudgery! Found that stupid dogs had eaten a beautiful hairslide I had made earlier that morning of purple roses and pearls. The alarming thing is that all the roses and pearls are gone and have clearly been consumed by my moronic mutts. Should be quite intriguing to see their doggy doos tomorrow. Never thought I'd hear myself saying that!