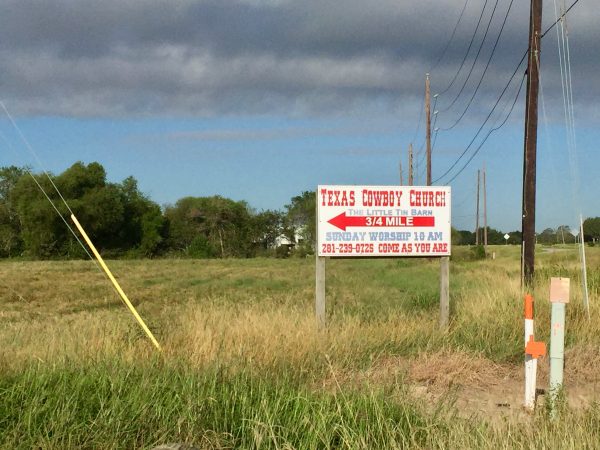 Satirical Snapshots bringing you whimsy on a Wednesday (still from across the pond and in Gods' house)
International Texas Cowboy Church
The prodigal daughter returneth.  Oh yes. The English chapter is back in the house.
I got up at 5.45 am because I was so excited.  'Aint nuffin gets me up that early, especially on a Sunday.  Not even the smell of bacon frying in a pan and wafting upstairs.
Pastor R O Murray had e mailed me to say "Come expecting" and "You might get dirty"
See R O likes to play me at my own game.  He's smart.  Got me all flustered, he did and wondering what was in store….
The only one that could ever reach me
Was a preacher man and all his flock.
Who'd have thought?
I love this place. It makes life "Gooder" and it's the "Bestest" church in town. International, like I said.
Being good isn't always easy
No matter how hard I try.
But despite that, the day was nothing but all good and full of so much love and fun I could melt with affection.  I can't put into words how much Int'l Texas Cowboy Church did for me on Sunday, so instead I decided to make a video. That way I can never forget.