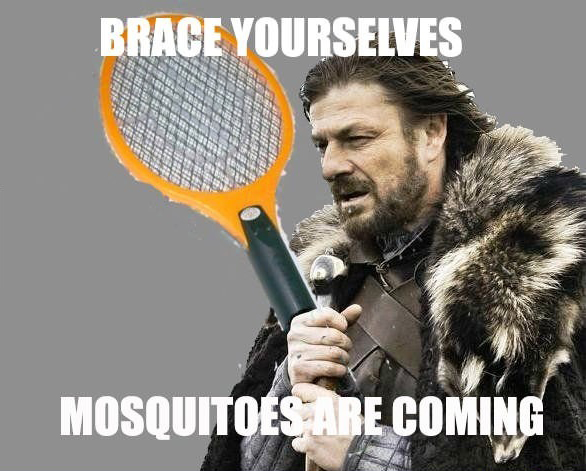 Satirical Snapshots Bringing You Whimsy On A Wednesday!
I only went and bloody forgot it was Wednesday! You nearly lucked out there, kiddos'. I don't have a lot to talk about so I'll keep it short.
If I Were A Meal I'd Be A Taste The Difference Gourmet Dinner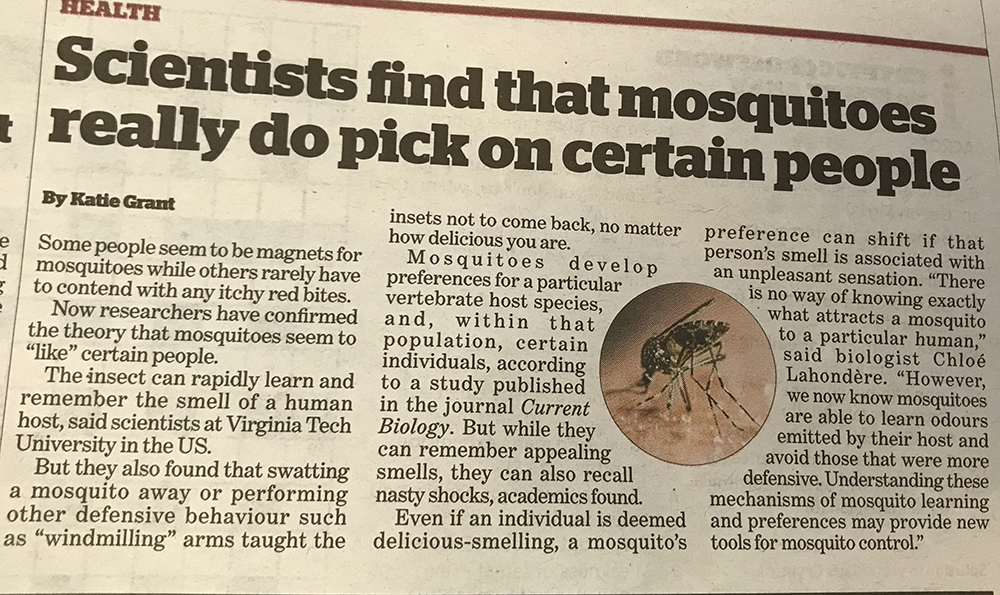 In my extensive research into how to irradicate mosquitoes, it has come to my attention that it's all my fault. Scientists have found that this hateful little insect takes a liking to those with appealing smells. And remembers them. Hmmm. So, despite covering myself with Jungle formula DEET and other nefarious, life-shortening concoctions, my natural sillage seeps through and sends them into a feeding frenzy. Brilliant. The only other action I can take, (viz. the article) is to run around spinning my arms like a whirling dervish. That should add a new kind of flavour to my quirky street cred.
The problem is, I can't see or hear the little blighters and have no idea when they are biting me until after the event when I look like a kid's dot-to-dot book. The one and only time I do hear them is when I turn off the light to go to sleep and their irritating, squeaky buzz alerts me to the fact one or more are in the room. Naturally, when I turn the light on to hunt the little bastard down, it is nowhere to be found. This fun game can go on for hours.
The joy de vivre experienced on my travelling adventures is constantly hampered by me surviving on a medical cocktail of margaritas and Benadryl.
I HATE THEM. If wasn't so precious about what I put in my mouth I'd eat them.
Talking Of The Mouth….
In a coffee shop t'other day I met an old friend of mine that I'd not seen for a few months because I caught the dreadful lurgy from the great unwashed and couldn't, nor daren't, go out for several weeks. We sat chatting about this and that and then she said to me,
"Hurgy-burgy-blah-de-blah-de-such-and-such"
"Come again?" I said.
"Hippoptamus-ee-aww-blah-blah-dee-daa."
"Are you having a stroke? Is the caffeine a little too much? Maybe you'd like a lemonade?"
"Have you not heard of that word?"
"Nope. It's not a word."
"Yes, it is. What's the longest word you know?" she asked.
"You-Are-Really-Irritating-Me-And-We-Can't-Be-Friends-Anymore."
"Ha Ha. Seriously, what is it?"
"Llanfairpwllgwyngyllgogerychwyrndrobwllllantysiliogogogoch", I replied.
She wiped the spit off her face and said, "That's not a word."
"Yes, it is. That is a town in Wales, which is all you need to know about the Welsh. It stands for 'St. Mary's church in the hollow of the white hazel near to the fierce whirlpool of St Tysilio of the red cave.'
"How the hell do you know that?"
"My mother was Joan Crawford's sister and found great enjoyment in taking me on trips where I would have to learn something and then go home and write an essay on it. I used to really look forward to those sunny weekends when I'd get a chance to go out with the parental front in an "Oh I could wet myself with joy!' kind of way. My mother made me learn that town name and spell it when we went there on holiday. I've never forgotten it and it comes in useful at parties if I want to get rid of someone.
"Oh.."
"Well, what does your word mean?"
"Hippopotomonstrosesquippedaliophobia. It means fear of long words!"
*Crickets. Blank stare. Sigh*
Which bright spark actually thought of that? I don't know whether to hate them or find them incredibly, cynically genius.
Talking Of Genius…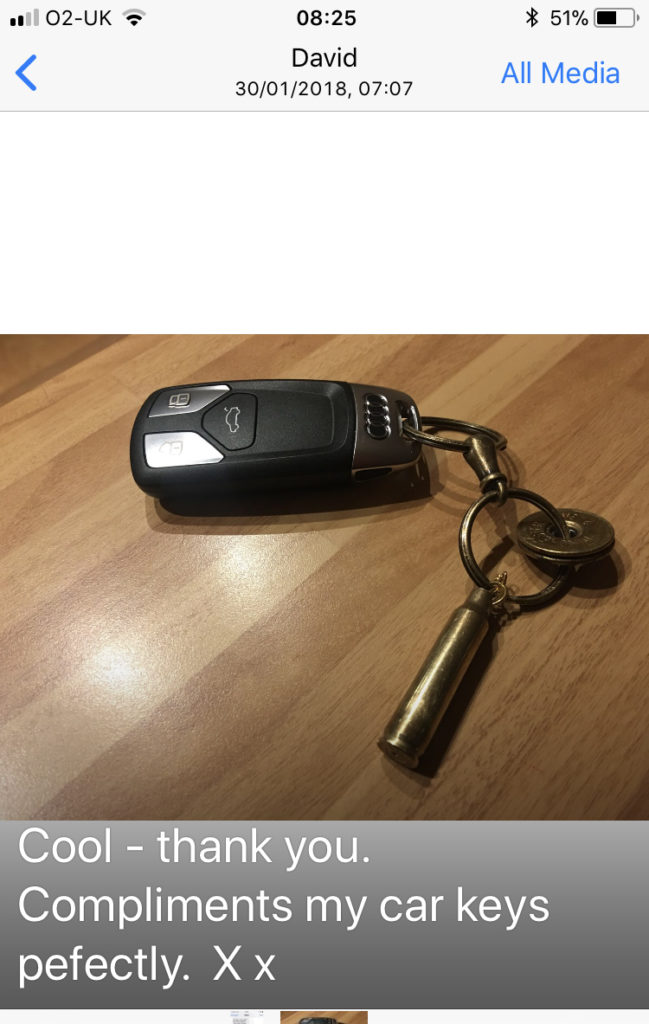 I made that for my friend's husband when invited to his surprise birthday bash last weekend.
"You're the only person who has got one of those in this country," I said. "That's spent ammo all the way from America and I could have been seriously violated at Heathrow Airport for bringing that back. You better use it!"
Personally, I feel like sending that picture to Audi and saying, "How about that for a bit of 'Vorsprung Durch Technik'.
Total class.