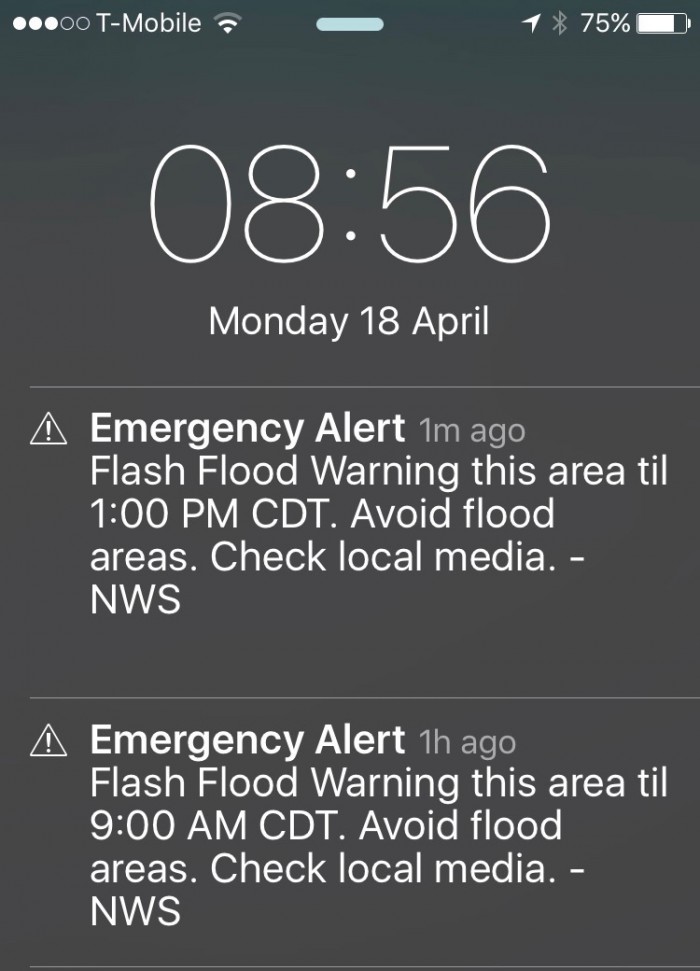 Well what did I tell you? If you scroll back to my "Big Reveal"  I made it quite clear that strange things would happen like freak weather occurrences when I came into town. When I say something, it happens. It may be prudent to keep this in mind.
So yesterday it started to rain. Big time. In the evening thunder rolled like a military jet across the sky and lightning travelled sideways. It never stopped. Sleep was futile and I don't have ear plugs.
I am tired to the point of hysteria and could give Rip Van Winkle a run for his money.
In the middle of the night the thunder was SO loud I feared the house may be ripped from its foundations. Or maybe it was? Perhaps I am the modern version of Dorothy being hurled into an unknown land and need to find the presidential candidate behind the curtain to send me home in a pair of red cowboy boots. Or am I just hallucinating from twenty minutes sleep? Whilst it would be a good idea for me to get on the brick road I can't because I'M SURROUNDED BY A BAYOU. The road has gone. I now live in a lake. If only I'd bought the bread crusts in the shop I could have fed the ducks.
"Don't go outside," said my fairy godmother. "It's dangerous as the lightning travels sideways and I don't want you to get struck by lightning." Because of course, if anyone IS going to be struck by lightning you know it's going to be me.
The lightning here is crazy. It doesn't stop. I lay in my bed feeling like I was in some sort of ethereal rave. Light-dark-light-dark-light-dark. I have been strobed to near death.
I thought I'd suddenly become really popular when my phone kept beeping only to find I am receiving a torrent of emergency warnings: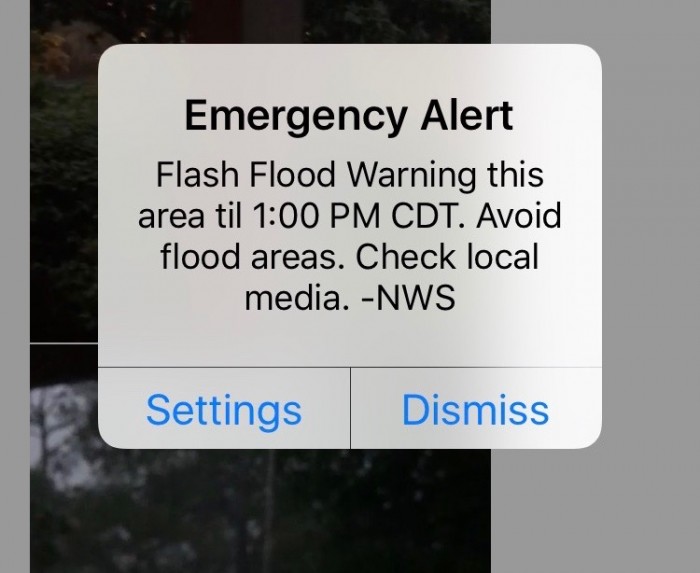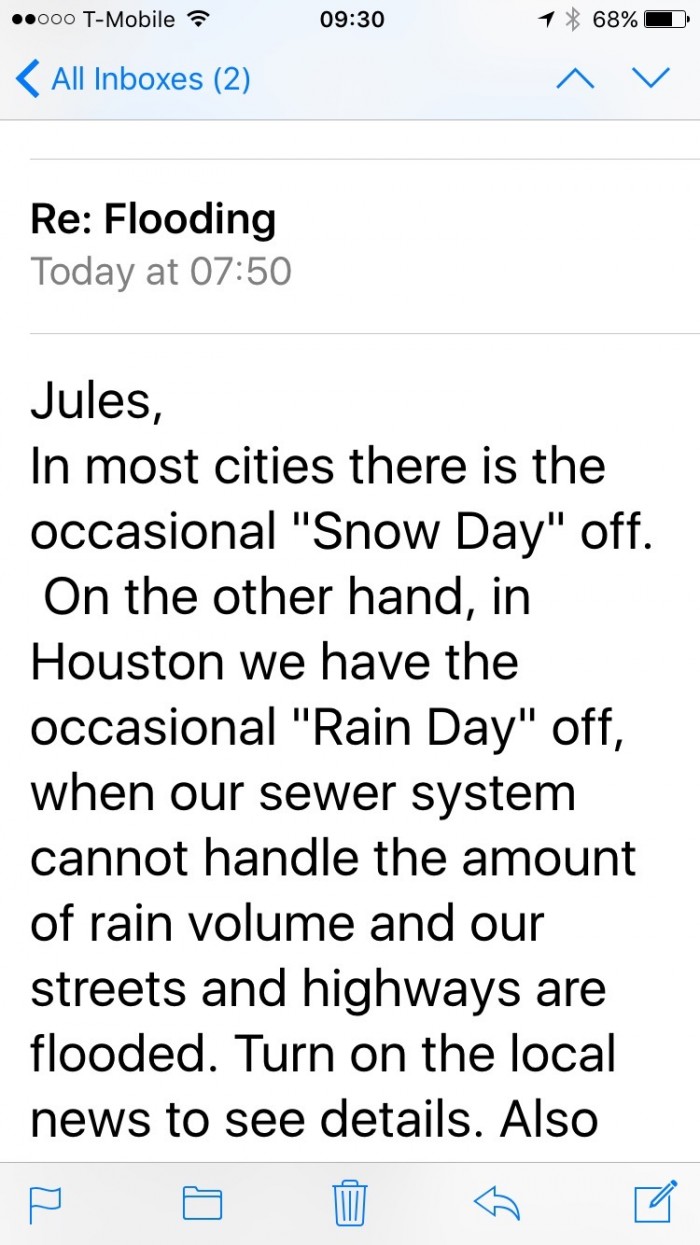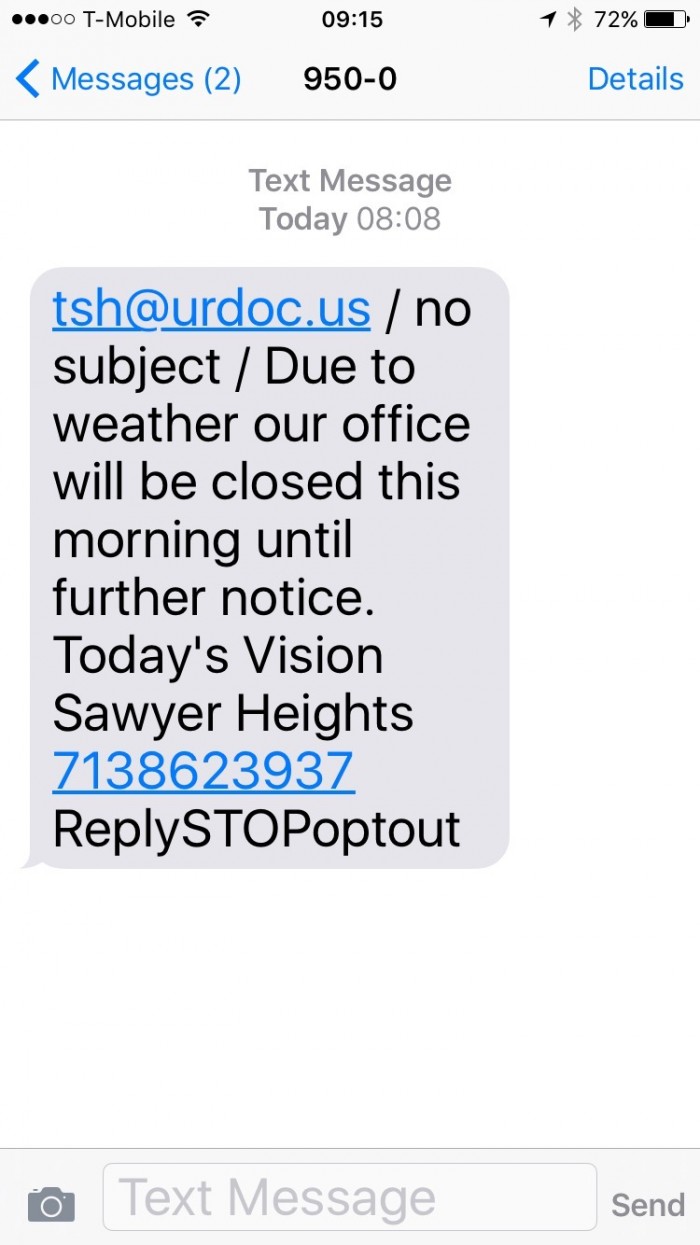 However, being told to stay in makes me want to go out. I can't help it. I feel like a caged demon. I need emergency equipment sending: Flippers, snorkel and inflatable arm bands. HELP ME.
The worst thing is that after all this hearty, high calorific eating I went out yesterday (pre armageddon) to buy healthy food in an attempt to create a balance. I stupidly decided that I would drink almond milk instead of moo cow milk as it's better for me. Have you EVER had a cup of tea with almond milk? PASS ME THE ICED TEA – that's how bad it is.
Forget the weather warning and listen to the Jules warning: Don't piss me off today because I'm tired, trapped and can't even have a proper cup of tea. All I have to eat is pineapple chunks and spinach. Tread carefully, my warmth has waned and the dark side has woken with a vengeance.
The heavens are challenging me. I've put on my t-shirt. Bring it.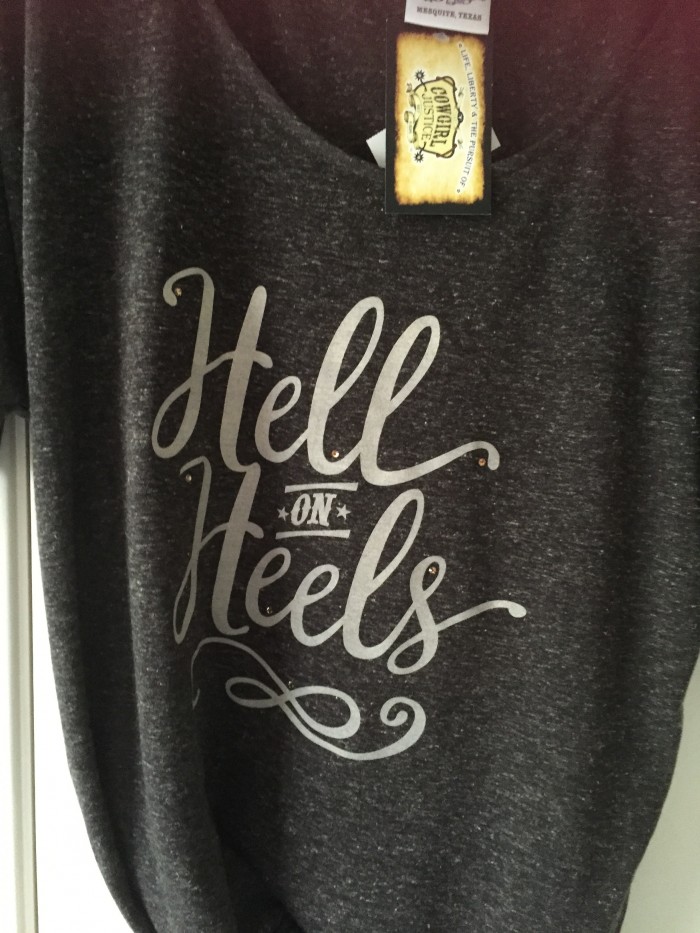 In the meantime, feel free to support me by staying awake FOREVER and watching a snippet of my experience: