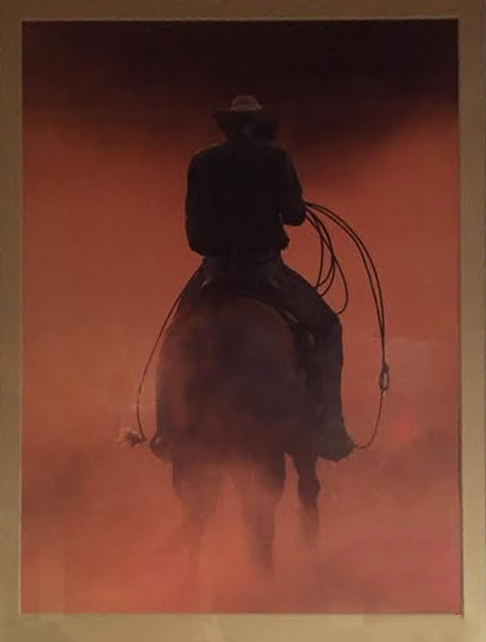 No, it's not a real ranch but that's on the bucket list once the weather has calmed down. Horses don't like swimming.
This place is the pièces de résistance in Western wear and in my attempt to become an authentic cowgirl, I simply had to visit this quality, expensive outlet.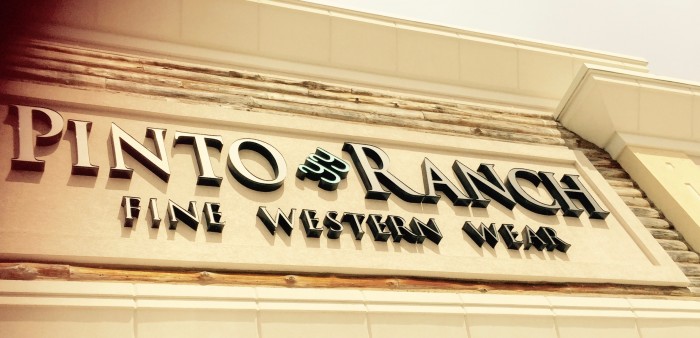 I didn't have a raft so my fairy godmother got me this big, red, Explorer to go exploring in.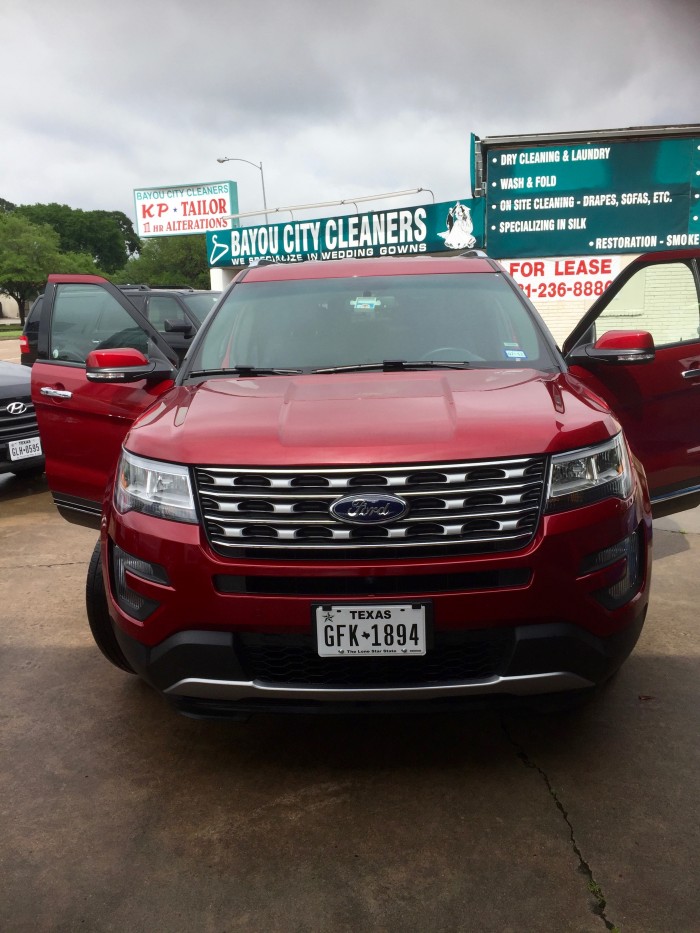 Check the number plate –GFK – Girl From Kingdom. This little ditty helps me find my car when red cars are everywhere.
Driving here is mad.
Turn right if you want to even though the light is red. Ok then.
You can go on green but only if it's a filter if not, give way. But it's green…
Wait! I've just seen the place I want to go but it's 4 lanes over the other side. Damn it.
But you can't U turn here between 2 an 7 pm. Watch me.
You undertake all the time . There are no rules, or if there are they are not abided by. In the UK there's a slow lane, a middle lane for overtaking (not hogging) and then a fast lane to get past the aforementioned. This is stuck to by drivers. Mostly.  Here it's a free for all. I don't get it. I just go fast in the slow lane as it makes sense to my English mind and pretty much the same on the others.
I can't use the rearview mirror. Years of turning my head left to look at this has stuck. I'm just about the wing mirrors here.
Random stop signs where everybody stops 4 ways and waits. I came to the assumption this was like an English roundabout and you just take your chances. Who dares wins. My car has a fair bit of poke.
"Don't go gettin' road rage here,"said my fairy godmother. "People have guns in their cars."
So I have to do all the above without expletives. It's challenging.
Anyway, I made it to the Western store in my modern day horse power.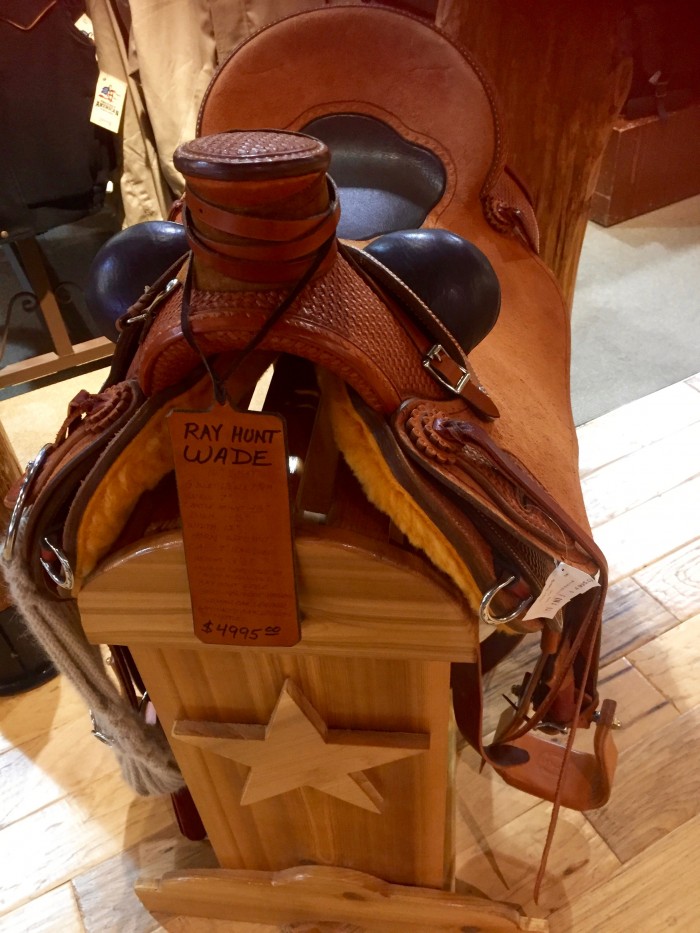 I noted there was a man making things in the back and so I introduced myself by walking into his workshop. You can do things like that when you're abroad because people think it's a mistake. You can also do things like that when you're from the UK because people think it's eccentric.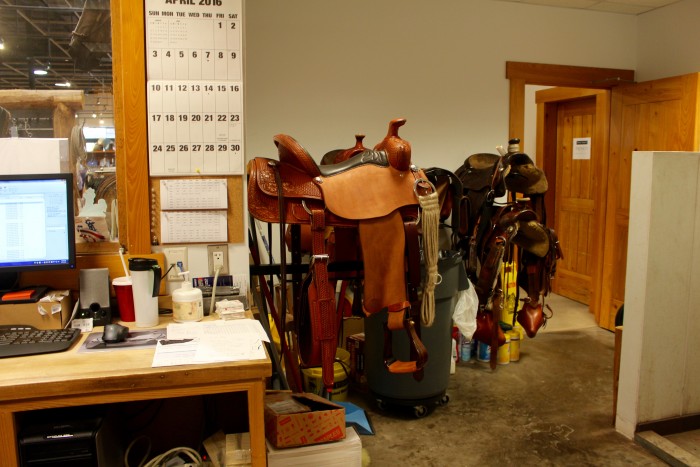 After a nice little chat with Dave, I decided it would be nice for me to have a belt made from scratch.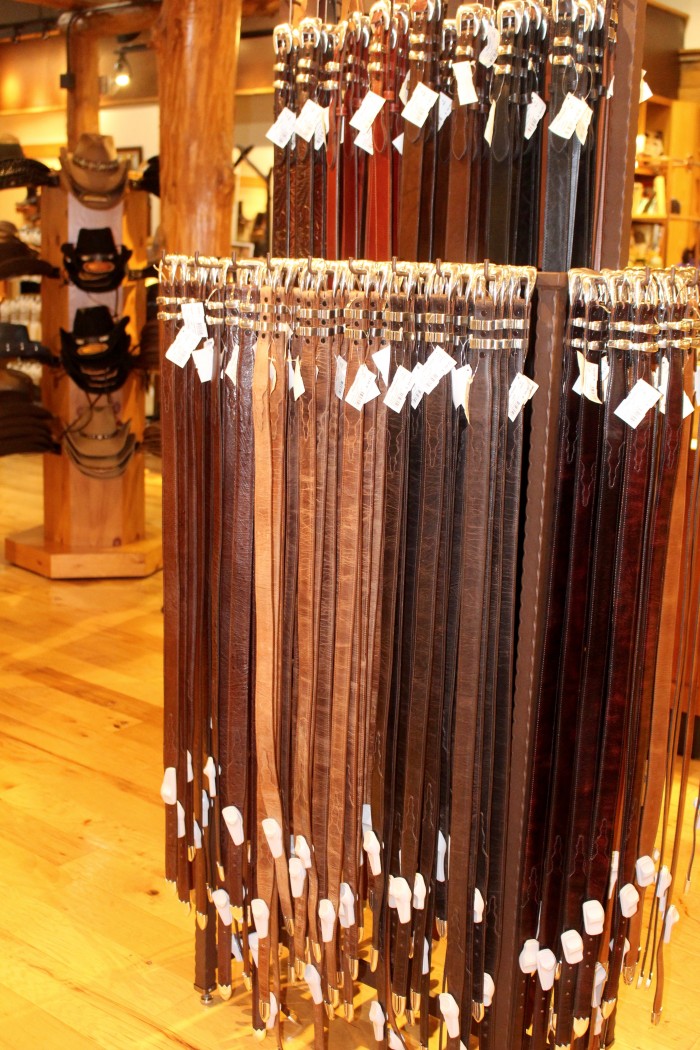 "I want my name in it, Dave. Incase I get lost and can't talk because I've had too many margaritas."
"And what buckle would you like?" he said, showing me an array of shiny metal.
"A combination of that one and that one," I said.
Dave sighed.
"Oh, and I want the Lone Star on it cos I'm in the Lone Star state, I have a Lone Star song and I am a bit of a lonely star."
"That's going to be difficult.."
"Make it happen, Dave. You gotta knock this one out the park."
"Alrighty, Miss Jules."
Correct answer.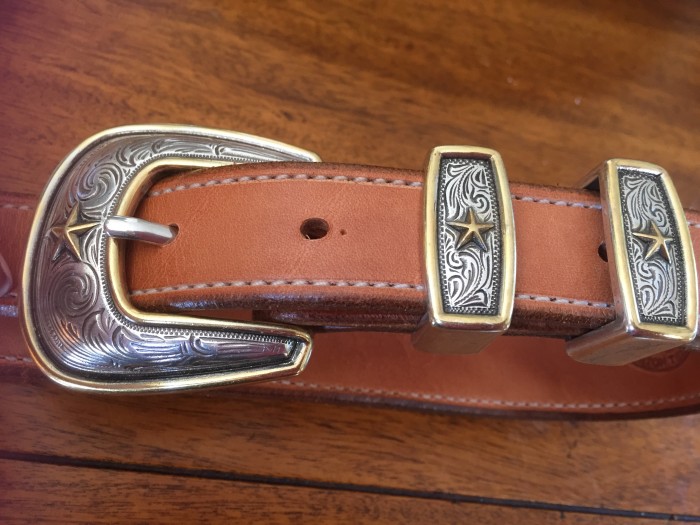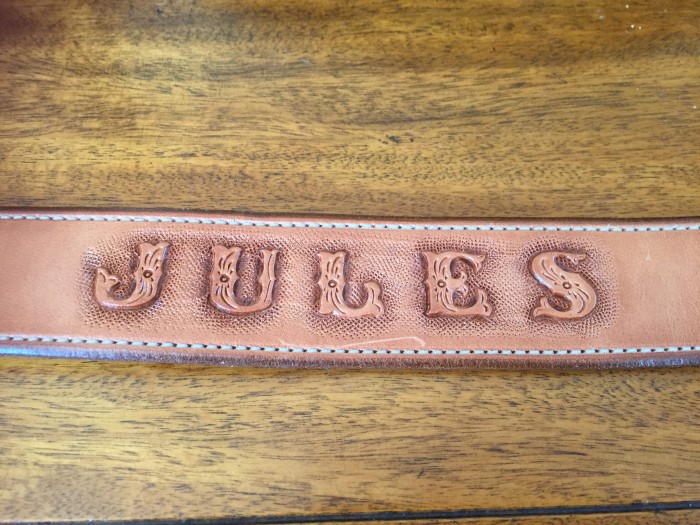 Look at it. It's beautifully crazy cowgirl heaven.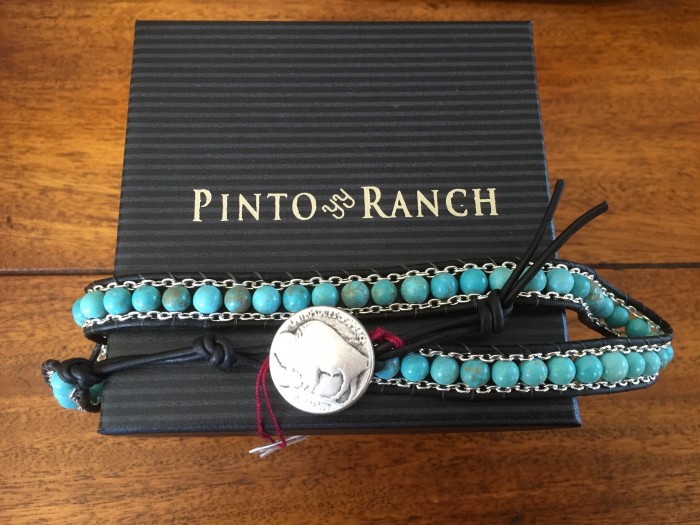 And, my fairy godmother bought this for me for an upcoming celebration. It's a snazzy, beaded chain that goes round your cowboy boot incase you want to pair them with your hot turquoise swimwear. Fashion with a twist.
Now a lot of people are in wonderment at me getting all this Western gear.
"Why, Jules?"
"Because I WANT TO BE A COWGIRL. I want to live on a ranch and ride my horse into the yonder wilderness dressed up proper. I don't necessarily want to do anything taxing but this lifestyle appeals to me. I'm a child. Just go with it."
I'm still waiting for my hat to be made – still. But in the meantime I've plaited my hair.