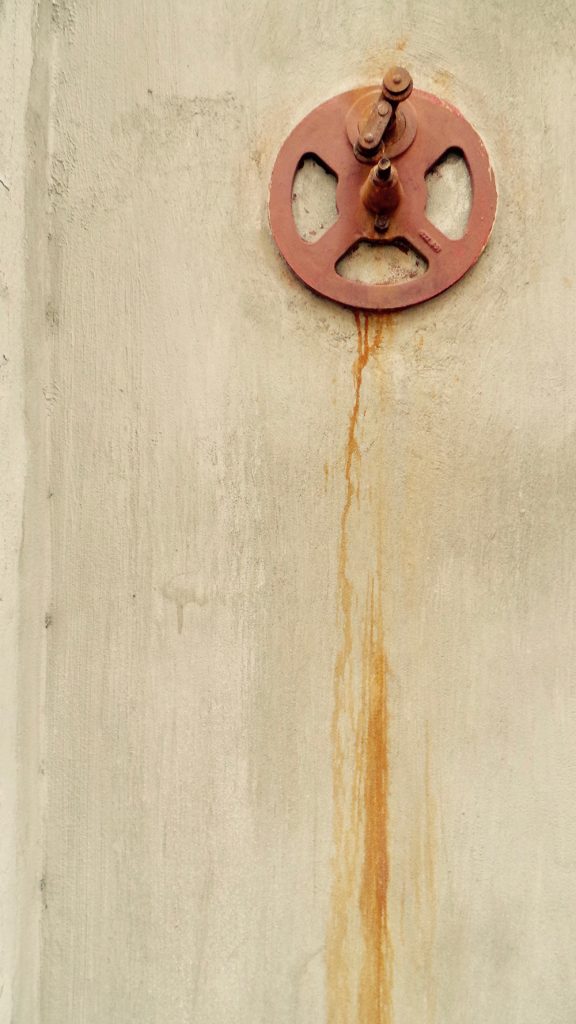 Satirical Snapshots Bringing you Art Philosophy At The Weekend!
What is art?  As a world renowned Art Philosopher I always pay close attention to personal art: things that people adorn themselves with, the  pictures they have on their walls and so on.  I like to analyse what they mean or interpret what somebody is trying to say about themselves.  So, if you ever invite me to dinner at your pad, know that I will be studying you and your stuff.
El Condo
Recently I stayed at an Airbnb in Houston, Texas.  I had a nicely furnished condominium right near the hip, Galleria area.  I found the wall hangings in this apartment very interesting.  Let's have a gander: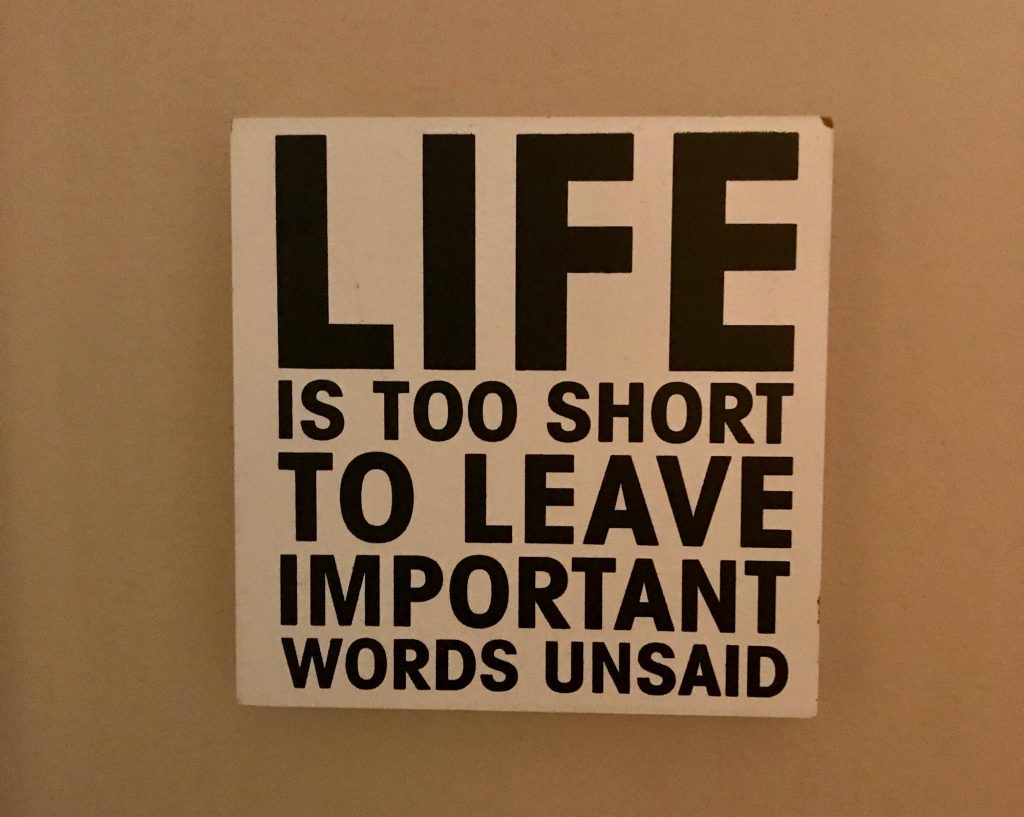 Picture 1:  I quite agree with this sentiment but it works both ways.  So, If I think you're an arsehole I'm not going to be afraid to tell you.
And next up….
Picture 2:  How to make people feel useless and worthless. That's a lot of pressure trying to find something amazing to do.  I suppose it depends on your concept of amazing.  Maybe actually getting yourself out of bed or remembering to pay the gas bill is amazing to you, but for me this means achieving something outstanding or experiencing insane amounts of fun.  Everyday? Prepare to be disappointed.
And the final wall hanging  in my apartment?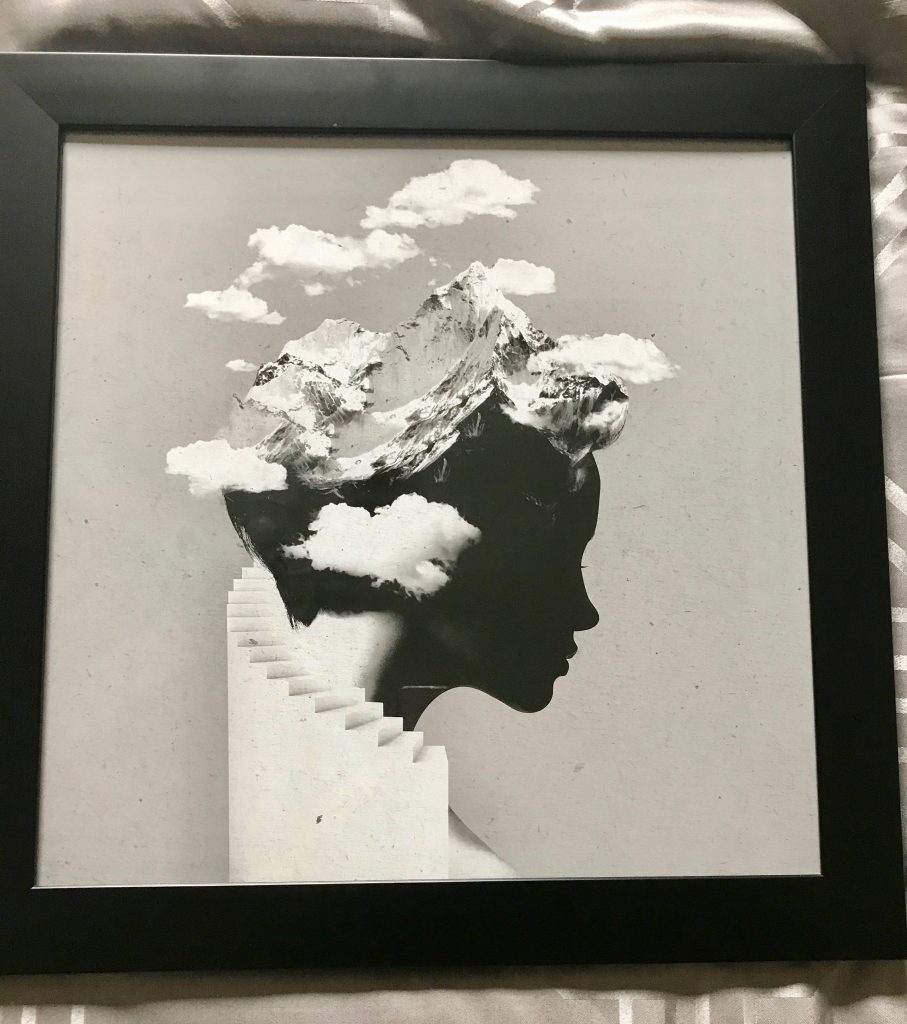 Picture 3:  The stairway to your mind is an uphill struggle. Don't go there.  If you do, your wisdom will be clouded, it will be a wasted trip and your head will cave in. Why?  Because you didn't do anything AMAZING today and you're a failure.
Readers – I'd be interested in your analysis of this mental picture.
Is what?
Unfortunately, on the final day in my condo the air-con broke down and started to creep up to 85 in order to try and steam me to death. This is not funny in Texas, in summer.  I called out the owner who  spent ages trying to make it cool down to no avail. As a result, I did something amazing. I packed up my cases and left for a nearby hotel. Hotel Derek  had a very odd sign outside that I'd like to add to the art selection on this post.
Ready?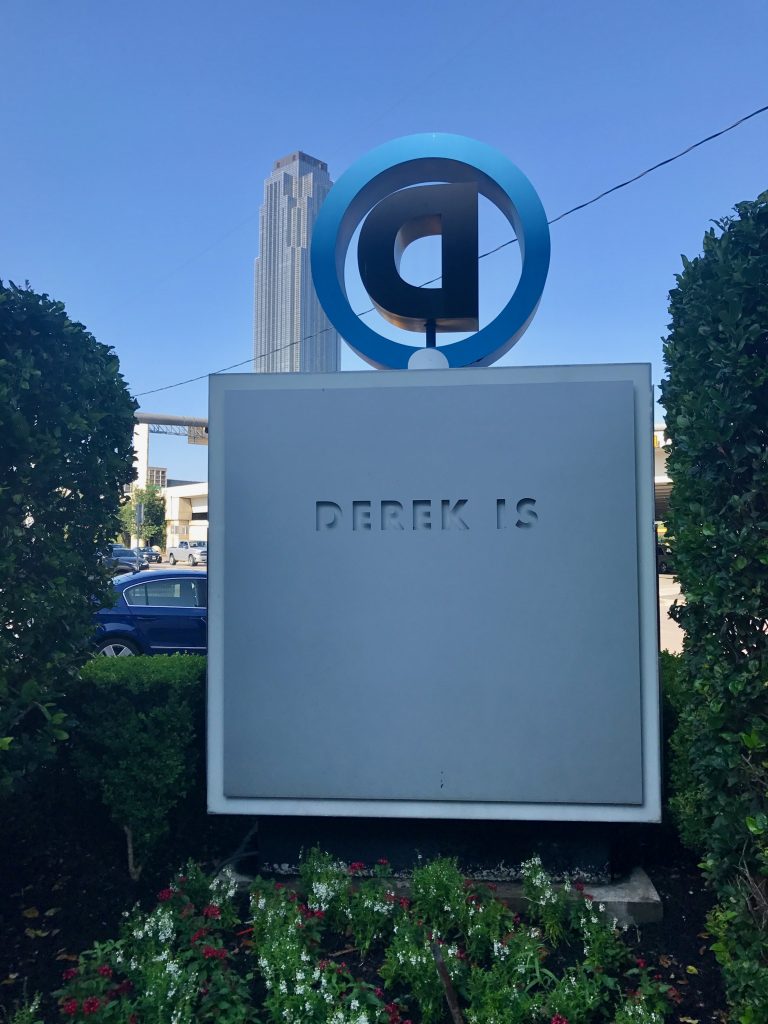 Derek is what?
Such is the childish, British psyche that I was very tempted to go and find a big, black marker pen and write, " A Wanker" underneath.
Maybe you can tell me what Derek is because I'm at a complete loss….