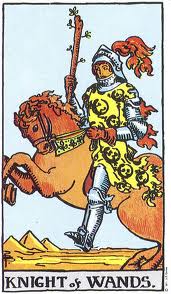 Well I'm just into February where I shall allegedly be infused with love, intuition and creation as foretold in my cards but let's see if January lived up to it's predictions:
The Knight of Wands – Energy, life and crazy stunts! Full of gusto! Don't be reckless but be sure of what you do and commit yourself with enthusiasm and passion. Ok, well here's what I did in January:
I made a plan. I sat and did a schedule of how I was going to get through my day/life giving time to work, exercise and even play. Let me tell you I did this with gusto! I was very pleased with it and managed to put everything in an order that made all my tasks look easy to accomplish instead of "ARRRR I've got too much to do and I'll NEVER be able to fit all that in!"
I was so inspired by it that I even managed to stick to it for a whole 3 days. Unfortunately other things came along and got in the way (I hadn't planned for that curve ball) and so I veered off the disciplined path and back to chaos management. BUT – I have every intention of sticking to it in February. Besides, flexibility is necessary.
I encountered a few new projects with enthusiasm and passion as suggested. Well, I always do that. If I have no passion for it then I wouldn't do it ergo the Knight of wands is my kind of character so I stuck to that particular energy pattern with ease.
I got creative and tried to paint like David Hockney although I'm a long way off and have issues with painting water. I have now moved to abstract painting as even if it goes wrong it's still abstract.
I went to London to see the Queen. Sadly she wasn't in so I tried to outstare her guard but failed. Thought I'd start this year by revisiting my own capital instead of hot footing it over to the States even though there's not much price difference. I crammed in a number of sights over my 2 day visit and could barely walk near the end:
I saw Big Ben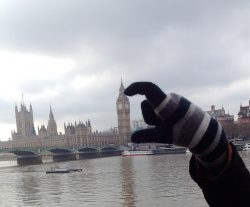 And little Ben
Bumped into Jack Sparrow (Johnny Depp) on the Embankment – Nearly died of heart failure even though I knew it wasn't really him.


Went to Camden Market. My favourite place as it leaks style: Quirky, retro, funky, alternative and arty. I love it.


Bought this cool T- shirt.
Went to Harrods and looked at all the beautiful things I couldn't afford.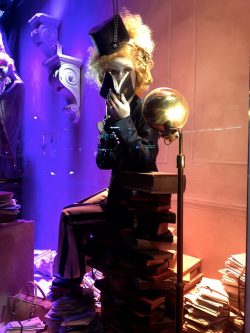 Particularly liked this Harrods window display. Wonder if I could do that….
Had tea at Harrods. I am now posh.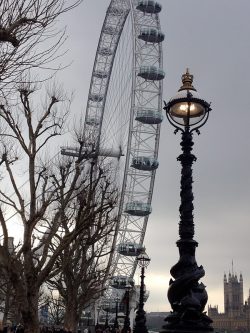 Looked at the London eye…..


I was in awe of this horses head at Marble Arch . Maybe I should try my hand at sculptures.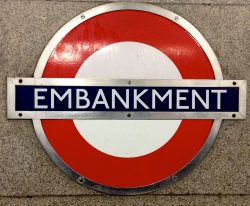 Things that fascinate me about London: Why so many people cram and ram themselves into a tube to the point of crushing when there's another one in 2 minutes. If there was a crash would we all die standing up?
The escalators – Stand on the right only so that mad crazy people can run up or down the left hand side. I sense the need for time management and patience.
Well that's a brief synopsis of the month and aside from an average amount of procrastination I believe I have given passion and enthusiasm to everything I have done in a non reckless way. So far the cards are reading relatively accurately albeit a little ambiguous and easy to apply anything to. Let's see what February brings….
Yours, The High Priestess.