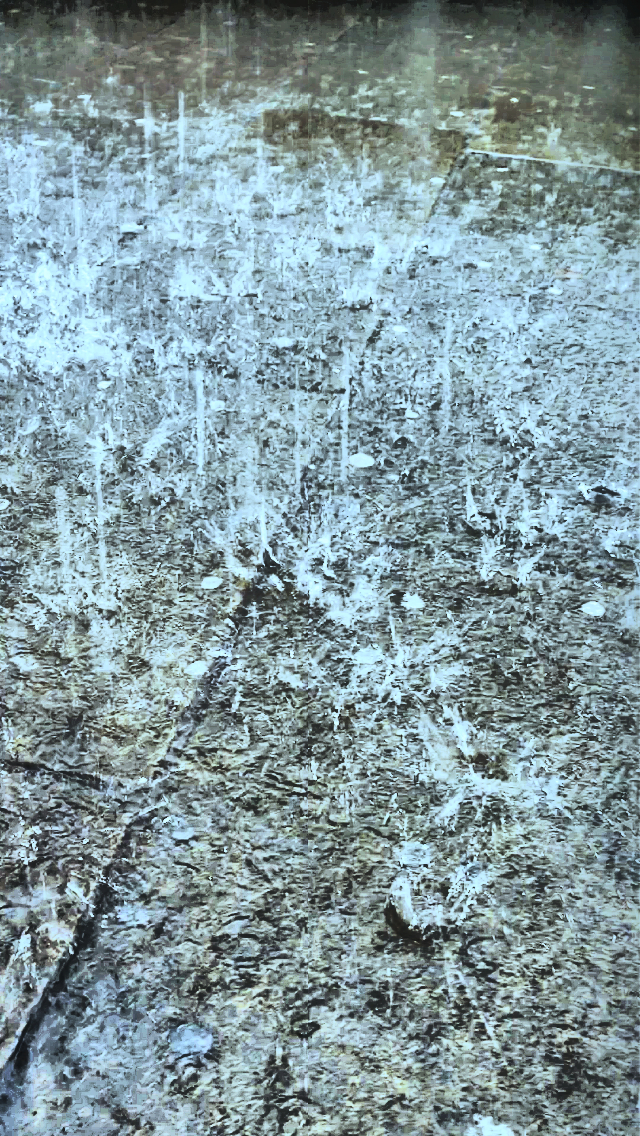 "So Jules, what's new?"
I hate that question.  I always stare at the person asking it, blank faced.
"Nothing."  I reply, flatly.  They always laugh.  I don't know why.
I always think that people expect me to come out with a wild and amazing answer whereas I'm really thinking,   'Do you really care what's new? and if I told you the things that I've found interesting today, would you really be at all interested?'
Which got me to thinking.  Maybe I should write about a particularly nondescript day, just for the hell of it.  Welcome to my Sunday:
For starters it's raining. Not just raining but lagging it down with the tail end of Hurricane Bertha.  I'm not a fan of the rain because I like to be outside and this curtails me from sitting on grass or walls watching life go by because I get wet. I don't like getting wet. Neither am I a massive fan of Sundays.  They have that 'back to school' feeling about them that I've never been able to shake. Coupled with the dismal, grey day, this made me a little more petulant than usual.  I like the sound of rain and I like the patterns it makes.  If I look at rain like a piece of art then I can find something refreshing about it so I made myself go out.  I drove into town with a massive umbrella as my companion.   On the way I stopped at the side of the street because the water was pumping into a drain and I wanted to take a video of it.  You're not alone in thinking 'Why?'
A friend of a friend who follows my activity on Instagram asked her recently, "Why has she taken a picture of a drainpipe?"
"It's a video."  said the other.
"What?  Why would she take that?"
"Because she does."
Not everyone sees what you see in simple things.
Anyway, I got to the city and went to Starbucks.  The rain was torrential and I wore flip flops.  My feet got soaked and the bottom of my jeans clung to my ankles like cold, wet bandages.  I sat inside near the window with my skinny, one shot caramel macchiato (coffee with syrup) and watched the outside.   People always run in the rain but I once watched a science programme that proved running doesn't stop you getting any wetter than walking.  Some people were making use of their spare carrier bags and using them as hats.  People make me smile.  But not always.
It was freezing in Starbucks.  The air con was on and this just made the wet areas of my body feel clammy and cold.  Outside the rain was falling so hard it was quite mesmerising.  I got lost in a trance.  I noticed that across the road there was a small area where the pavement was uneven and where the rain was hitting the floor it looked like the water was dancing in sparkles.  I wanted to go and video that because it was pretty but decided to go after I'd finished my coffee. That was a mistake because when l left, the storm had abated and the dancing splashes were gone.  It made me think about missed opportunities and how we should do stuff on the spur instead of thinking about it.  One day we will all be dead and I don't want to miss out on things because of procrastination or fear or because people would think it was stupid.  I thought about it all the way home and then whilst I was doing the colossal amount of ironing I had to do.  I hate ironing but one benefit to it is that because it is such a repetitive and mundane activity it actually allows your creative brain to release.  I think ironing is a good cure for writers block.  I thought about all the things I want to do and decided that I'm going to do them.  I want to not give a shit about what people think because who is going to care in a hundred years anyway?  I'm sometimes overly emotional and stupidly sensitive.  I can read something on a social site that has absolutely nothing to do with me but it hurts my feelings.  I can go from relatively happy to desperately upset in a sentence. It's part of my personality that I hate and have always tried to fight.  People can often piss me off with their hypocrisy and small mindedness but then they can equally make me laugh and feel blessed.  I guess this is normal.  I started thinking about how I've got to be harder and just care about what I want to do and not what others may think of that.  Life's too short to be a people pleaser.
I left the ironing as I found something stripy and it made my eyes go funny. I went to my bookcase and got out a book I'd bought years back called "How to be an asshole".  I thought it was funny and that I might actually learn to be less sensitive. I'm going to read it again and see if I can be an asshole but with a conscience.  It will be an interesting challenge.
I sat on the sofa and put the book on my table ready for when I could be bothered to read it, which wasn't right then.  There was a pack of 50 gel pens that I bought yesterday from the supermarket.  I love pens and paper and journals.   It's not like I NEED anymore of these things but I can't stop collecting them.  I have a stationery illness.  I put my music on my ipad, to shuffle.  I rarely do this as I prefer to pick music to suit my mood but I thought I'd go with whatever came  as I sat testing the pens and writing words in different colours.  The tracks that came on seemed to fit my melancholy mood perfectly.  That then led to me thinking about coincidence and afterlife. I wondered for a while about the difference between life and death because we don't really know.  Being a chirpy soul, I am inclined to think that once dead, that's it, you're dead. Nothing.  But theres a narcissism in mankind that can't buy into that.  I envy people with absolute faith.  I have a glimmer of belief in something when coincidence occurs but I can usually talk myself out of it.
I'm going to watch "Shed of the Year" now.  It's a show about the nutters in the UK who have made some amazing outside spaces.  I am going to become one of these nutters.  I have even booked a man to come and lay me a 16 foot concrete base so I can build myself a house outside.  I've always wanted a tree house but don't have a big enough tree.  So I'm going to have a shed and make it a place that I can be creative in.  I'm calling it "The Head Shed." It is going to be the best wooden house in the land and I'm going to love it right up until a spider comes in and I'll never dare go inside it again.
And this is why when people ask me what's new, I give the reply I do.  Don't ever ask me that question.
I shall leave you with the final track currently playing on my ipad so we end on the same song and maybe meet in the spaces in-between.