Satirical Snapshots Bringing You Whimsy On A Wednesday!
"Hey, do you fancy coming to our gym?"
"I dunno. I think I've got enough on not eating, not drinking, not enjoying myself in the slightest, and trying to monkery."
"It might take your mind off things, to exercise."
"I walk giant wolfdogs every day. I am cardio exhausted. I'll have you know that that is like trying to walk two rowing machines."
"Yeah, but this is weights. It's fun."
"Do they have GHD hair straighteners in the changing room like my last gym?"
"No."
"What about the showers?"
"No showers."
"Changing rooms?"
"No."
They've gotta be having a laugh, right?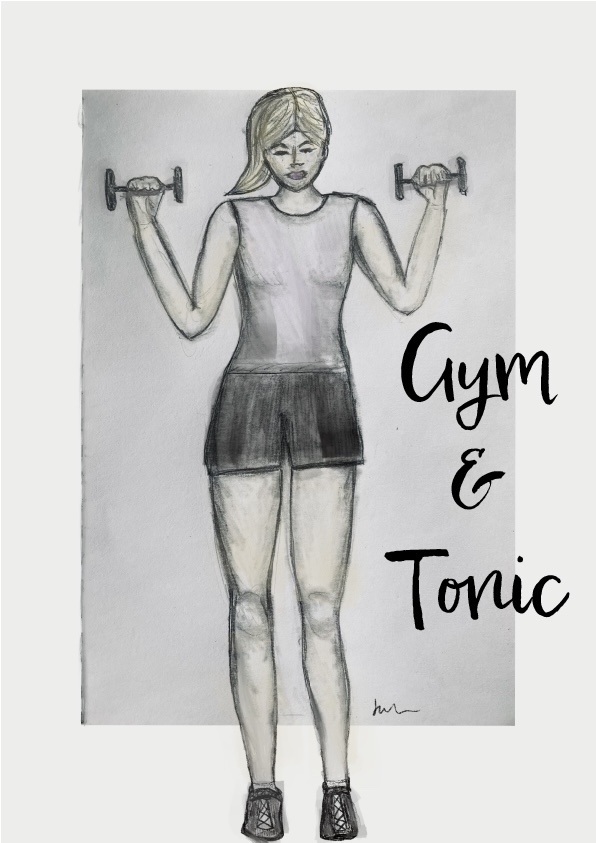 "It's good. It's real. It's honest. It's a community."
"What? Like the YMCA?"
"No. of course not. Are you coming to try it or not?"
"How much is it?
"£7.50 a week. Cash only. Pay as you go."
How could I not be intrigued by this utter madness? Sounded very much like a Mafia fronted 'stablishment.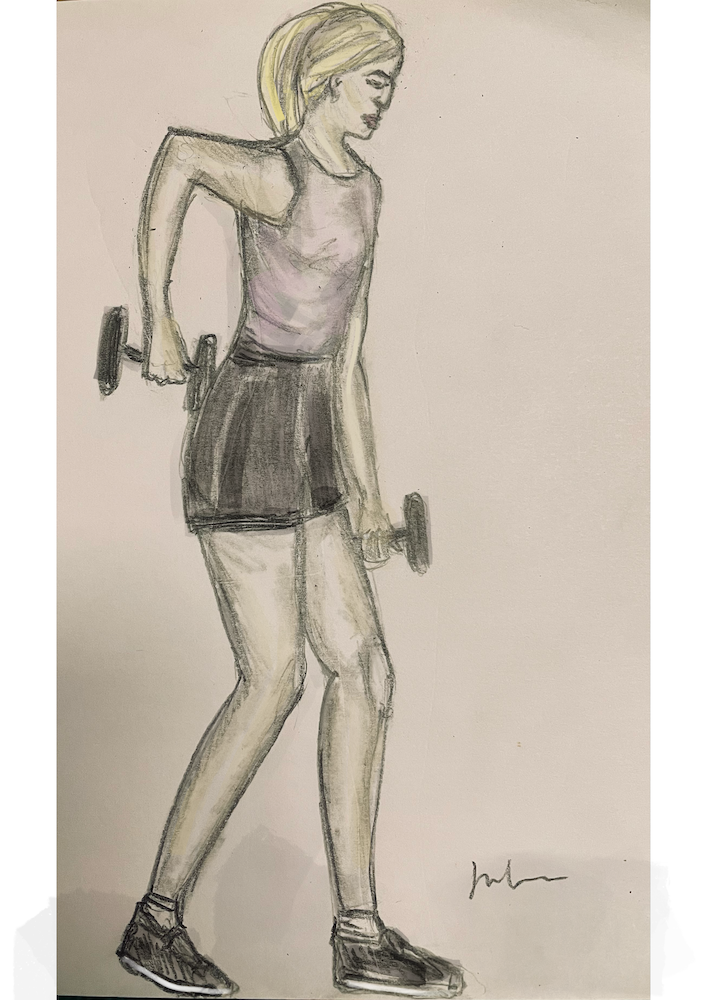 "OK. It sounds odd enough to grab my attention. I'll go and have a gander."
"Great! Wear something warm. It's freezing. There's no heating and if it rains it comes through part of the roof and into buckets."
"Right…"
"Meet us at the industrial estate at 8.30 AM."
Honestly, I felt like I was in a dodgy movie. I dressed in many layers. I took my pink and purple yoga mat and a sports bag with a towel, my pink water bottle, my purse and various hair bobbles. I arrived at the industrial site and parked up. I couldn't see a gym anywhere – maybe I had the wrong place?
Then I saw a car flash its headlights. My people had arrived. I got out of the car to greet them feeling like I should have some hardcore contraband or at least a briefcase full of laundered money in my boot.
"Where is this place?"
"Follow us."
I wondered for a moment if I'd done anything to upset them and if this was a ploy to "Get Rid Of Me."
They opened a side fire door and I followed them through a stark corridor, up a few concrete steps, then left down another corridor, through another plain, peeling like a Brit in Magaluf, painted door. 
The "GYM" in all its chunky steel and gritty menace opened up before me.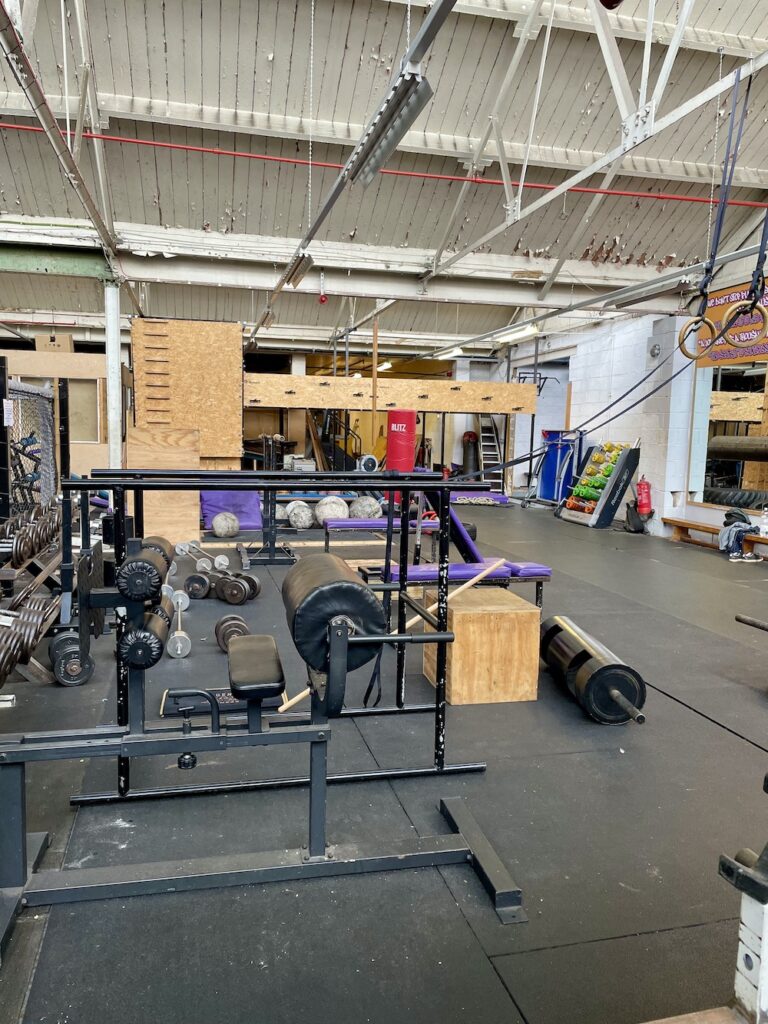 They weren't lying. I had actually arrived in an 80's movie scene. I half expected Rocky to come out and start training. Perhaps even bringing a side of meat with him to 'hang in the cage'. 
This was the sort of place that Arthur from Peaky Blinders might train at, and there I stood with my poncey pink yoga mat.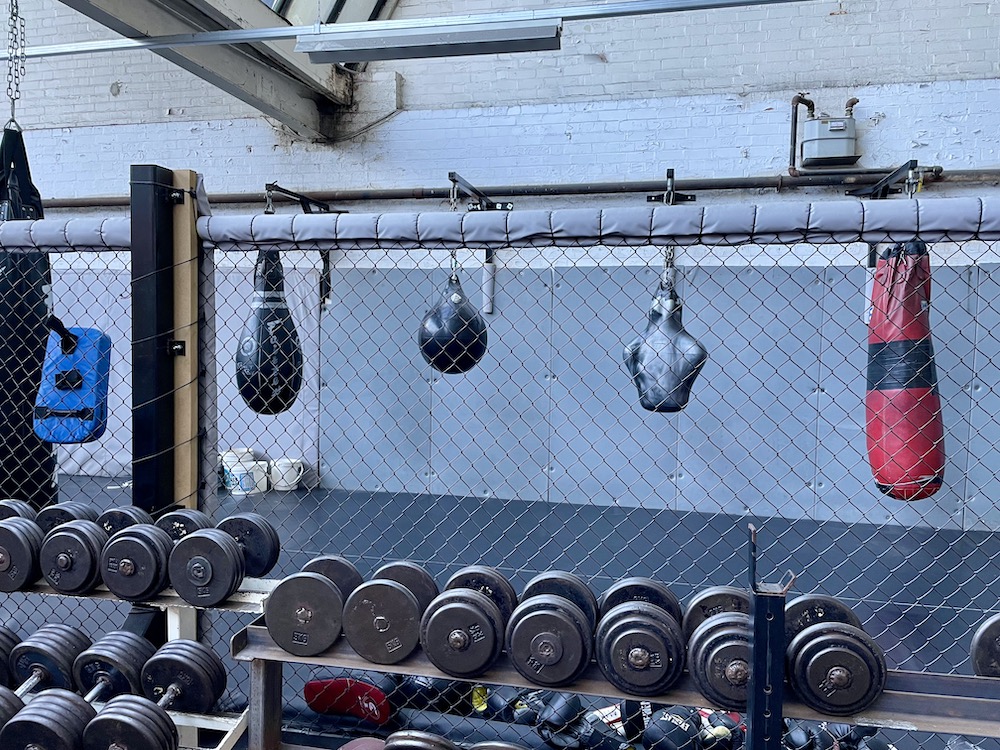 "Well, I look a right tit walking around with this. Thanks for that." 
"Yeah, but you might change your mind when you go to lie on the floor and do your stretches."
Spit. Sawdust. Sweat. The dust of a trillion workouts. Maybe even rodents, I don't know.
"Eww. Yes. Thank God I have it. Maybe I'll set a trend."
*Eye-Roll* Followed by 'maybe we shouldn't have asked her along' glances.
Now, this was not the sort of gym with easy-to-use machines. No. This wasn't a hangout for gym bunnies, prissy babies or snowflakes. If you wanted to change the handle on a machine you had to hunt down a spanner that would be lying somewhere on the floor.  Weights had to be lifted on and off equipment which was like a workout in itself, especially if the hulk had been using said machine before you did.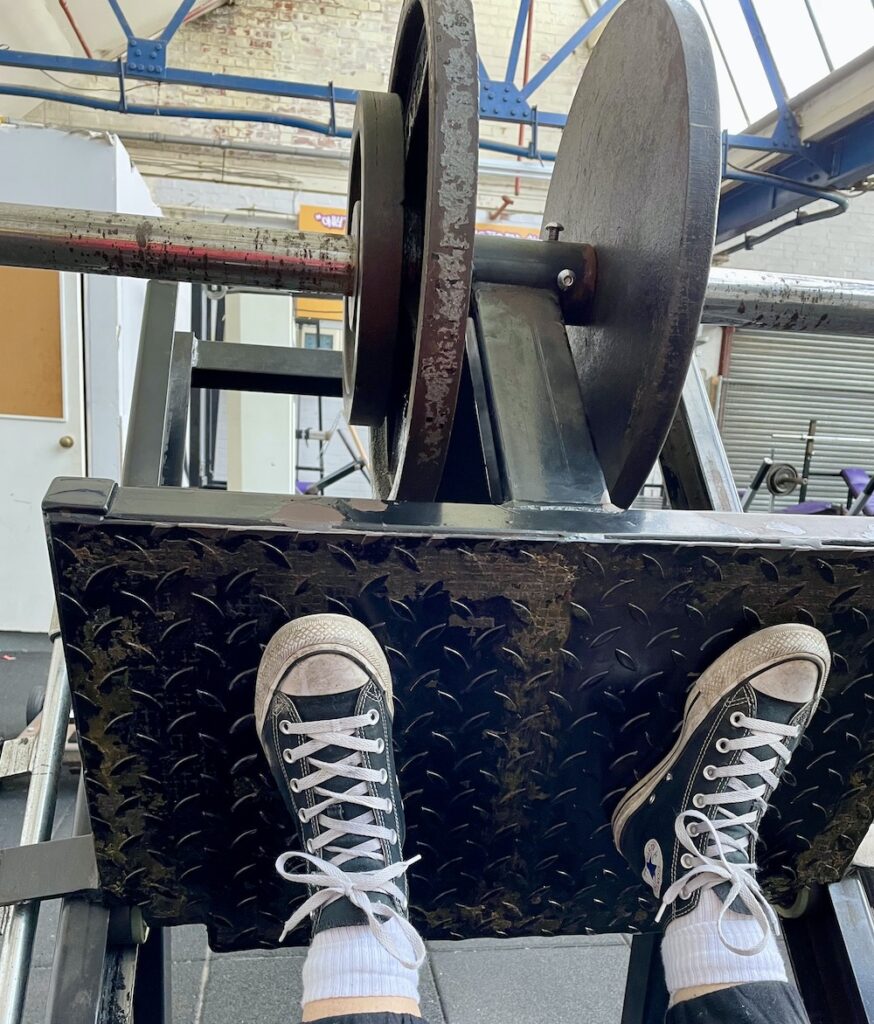 Most of the exercise routine was using free weights which are said to have a better overall effect on your core muscle group. However, you'd never know if that's true because you can't see them underneath all the layers of clothes you have to wear to keep warm. 
You really do have to have big balls to cope with this place.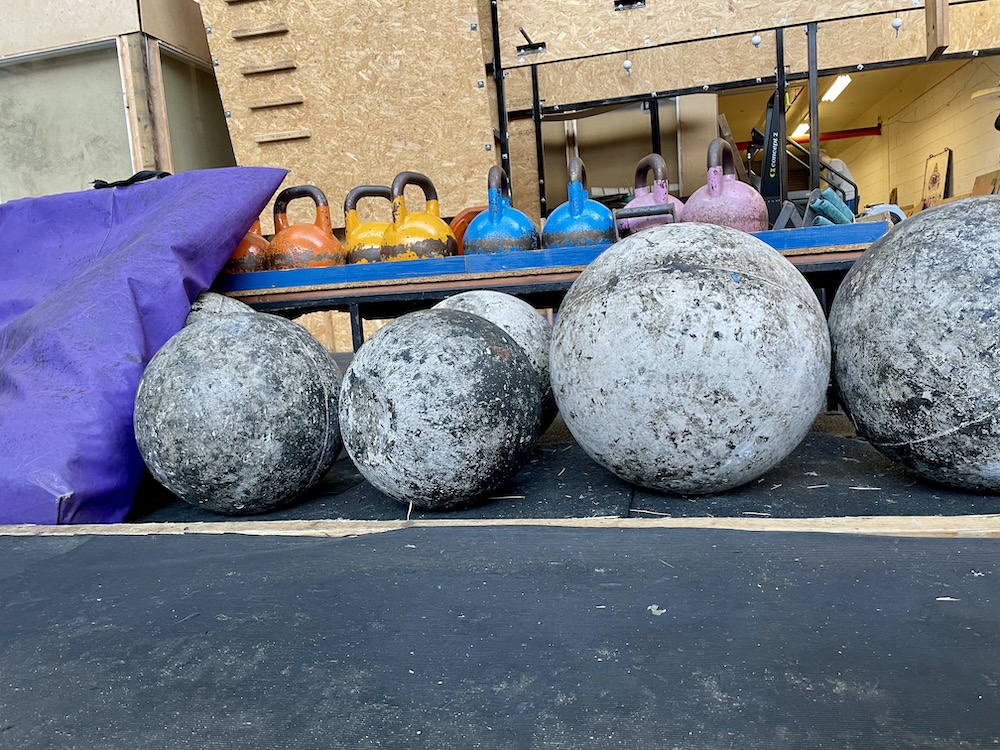 This is what Hercules does in his spare time – picks these up and deposits them on a high platform. I can't even push one.
And then there's the cage…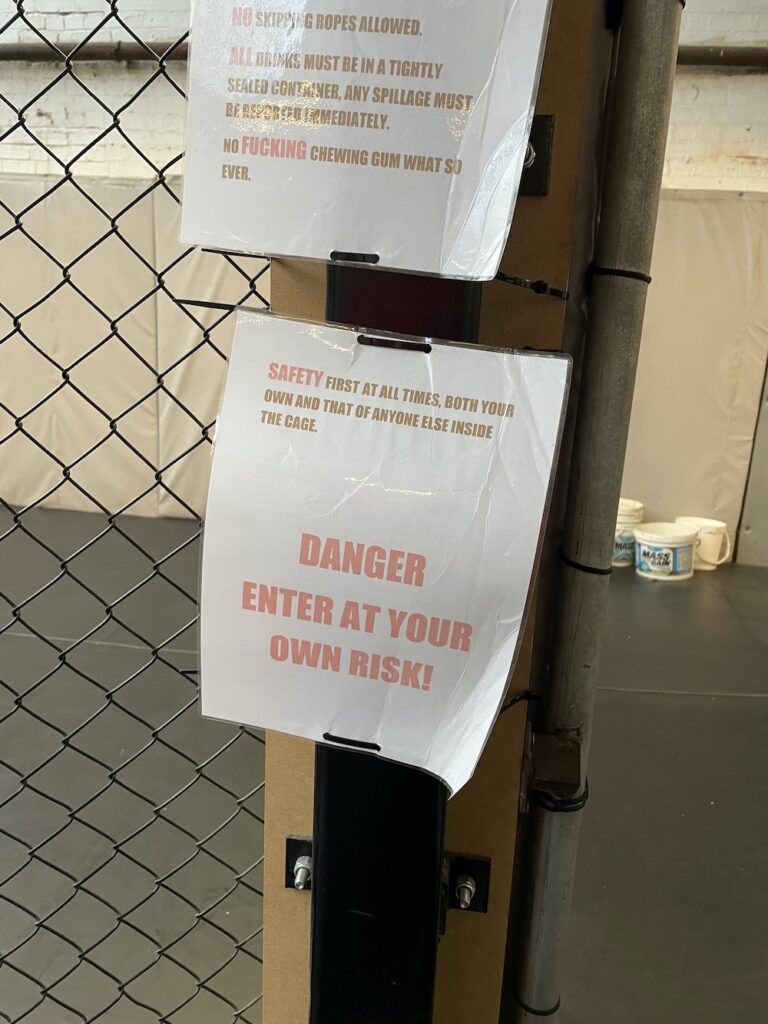 Enter at your own risk. This is fight club.  And don't even think of unwrapping that Wrigley's or I'll knock yer teeth out, pal.
This gym was like an edgy adventure and just as I was thinking, I kinda like it here, I saw something that absolutely sealed the deal. A giant tyre – possibly belonging to a tractor with several sledgehammers leaning nearby. 
"What on earth is this for?"
"Pick up a sledgehammer and I'll show you."
"Really? I can grab this weapon and train with it?"
"Yep. Lift it above your head and…ready?"
"Yeah…"
"SMACK IT DOWN HARD ON THE TYRE."
Hello, my new favourite thing to do.
And repeat until all angst is gone and calmness dwells within. Monks need to know about this – it's way easier and quicker than meditating. I can't tell you how much I love this exercise and whoever thought of it is a genius. I am now totally sold on this place and have a feeling that the following might happen in the future: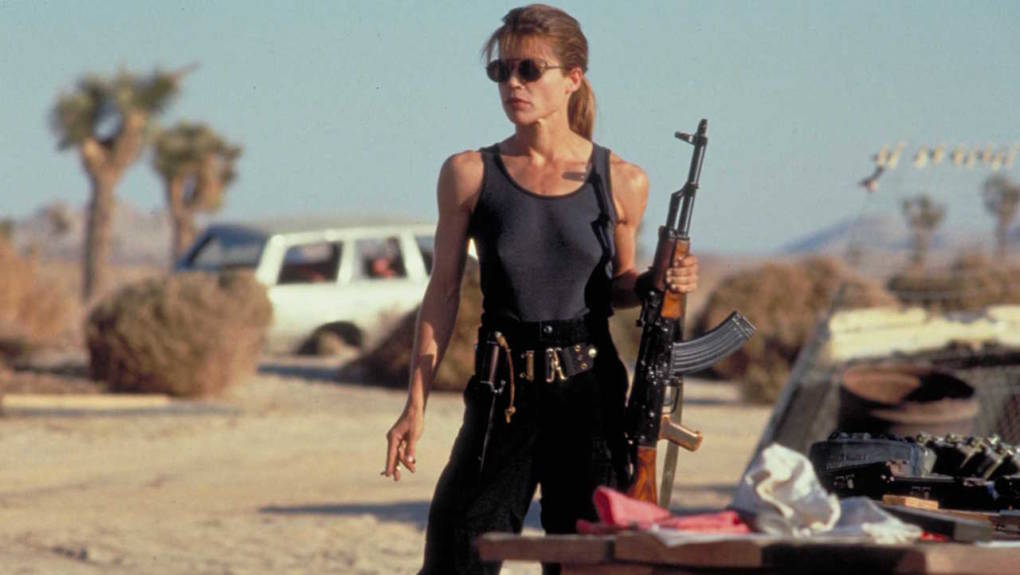 Well, somebody's got to save the world from Skynet metaverse so it may as well be me.