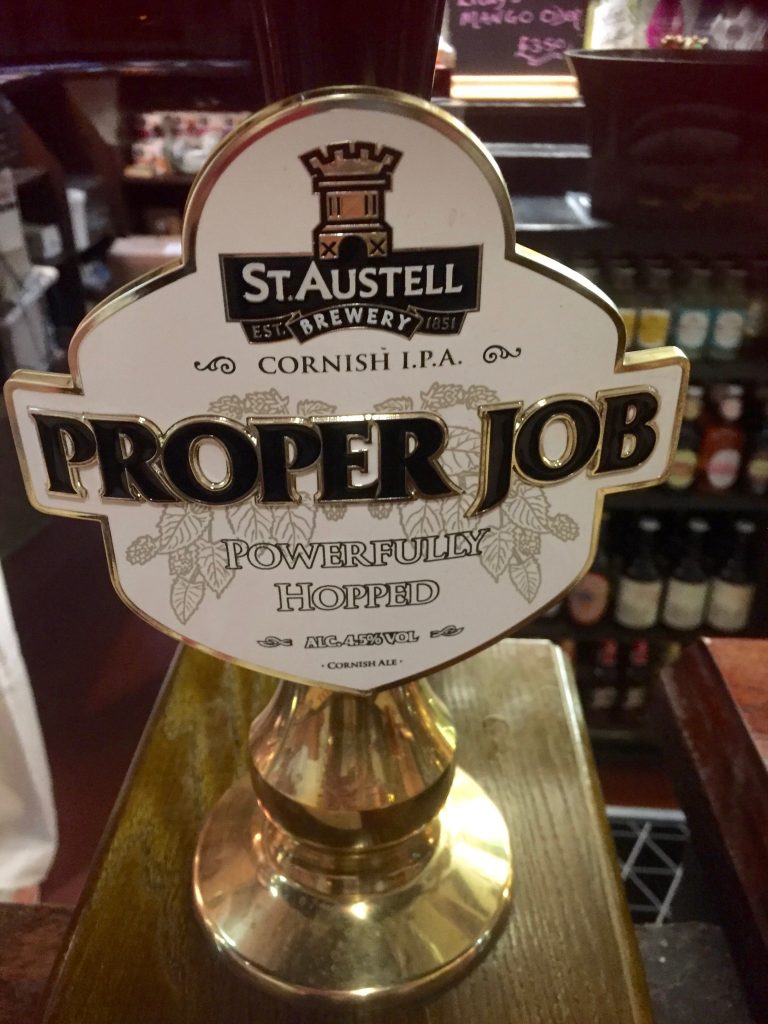 A Tuesday night. Your typical, nobody really does anything, school night. I went to pay a visit to my mother and intended in her village. Now you've all read about the antics in this place before but surely, nothing remarkable could happen on a boring Tuesday evening, right?
Wrong.
All I can say is where is Ricky Gervais when you need him because this place could be raking it in as a black comedy, reality show.
"Let's go to the pub quiz" my mother said.
OK, very civilised and normal. I got my 'text a friend(s)' on alert because it's all about winning.
Now this was held at a different pub in the village to the one I usually frequent when I visit and madness occurs. Since this one had a quiz night I assumed it would be relatively sane.
Wrong.
Let me introduce you to the landlord, Cockney Al from saaaaaf eeast Landan (AKA South East London)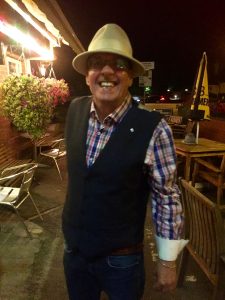 This bloke is a legend and rarely stops talking in cockney rhyme. Within minutes of introducing himself to me he sang me a rather rude version of the Jack and Jill nursery rhyme which I can't even repeat on here.
So, that's how it was going to be then.
Now, the quiz is set out in a bingo style fashion. Of course it is. Why be normal? Here's the sheets: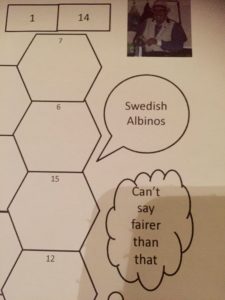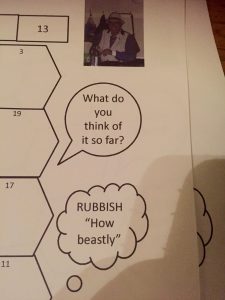 Numbers are placed in hexagons on each sheet and called out randomly. You have to answer a question in the said hexagon, if you have it, because some numbers may even be missing just to flummox you. The object is to get a line of questions across to win the "Glorious, Queen faced tenner"
I sat at a table with my mother and co and a few other people who Al introduced me to: Spider and Pistol Packing Pete the International Porn Star (semi….retired)
Oh goody.
"Right then, are we all ready my lil' box of anthrax truffles?" Al shouted from the mic.
The crowd roared with excitement.
Eventually someone got a line and took his sheet up to be marked. Unfortunately one of the answers was incorrect and he had to do "The Walk Of Shame" No, really. He had to – to music, across the pub floor in front of the jeering public.
Thankfully somebody won.
Oh, well, I tried.
But no, apparently it wasn't over.
"Keep yer sheets if you want some sweets!"
"What?' I asked.
"Oh, we carry on playing for another line and you can win some chocolate or whatever Al's picked up from Lidl."
…………."O…K…."
"And tonights delicacy is some peanut crunch, Cadbury's pleasure fingers!" Al shouted, holding up the box of chocolate biscuits. "And if you eat 'em by midnight…"
"They're still in date!" The crowd shouted back.
Why? Why is this not on telly?
Next, like that wasn't enough, it was time for a game of Sticky 13. Having never heard of it and witnessed what went before and all it's shenanigans, I've got to admit I was a little hesitant.
"It's like card bingo, my little vol-au-vent case," Al said. "And you get the chance to 'snatch or scratch.'
"I do….?"
Basically you get thirteen cards. I had two sets of thirteen because that's what everybody did in order to have a better chance at winning. Al has a full deck. He shouts out the cards and you turn them over until you have one left. At that point you have to shout, at the top of your voice, "I AM SPARTACUS!"
And yes, of course as soon as I heard that knew it would create bedlam with everyone standing up and screaming, "NO! I AM SPARTACUS!"
Wherever did people get the idea that the English were eccentric?
NB: DO NOT LOSE THE ELASTIC BAND AROUND YOUR THIRTEEN CARDS OR THERE'S A FIFTY POUND FINE.
Now that's not all. When you're playing with two packs you also have to shout other things out like, "Jacking off" when you turn a Jack over or "Double fisting" if you turn the identical card over in both packs. If you don't do this you are disqualified.
Can you imagine the insanity of witnessing a very well to do, well dressed, older woman, ( as I did ) raise her jewellery laden arm and shout "Double fisting"……
"Oooh look at 'er!" said Al. "She's drippin' with gold like a stately galleon."
I managed to shout "I AM SPARTACUS!" but my cries were lost amongst the many that declared the same.
And the prize – The Snatch or Scratch- means you either take ten lovely Nelson's (£10.00) or you take ten scratch cards and gamble, "Giving you the chance to win ten hundred thousand pounds! Oooh……what'll she do?!"
"Gamble, Gamble, Gamble!"
I swear you could bring Gladiatorial Games back today and people WOULD GO.
The winner asked a question. "Can I split the prize and have half snatch and half scratch?"
"Let me look in me rule book, baybee," Al said as he fingered the pages of his book. "Nah. That's called takin' the piss!"
It didn't end there. Like the quiz where you 'keep your sheets for some sweets' this carried on for a second prize – 'Keep your pack for a snack!'  Two people won and had to share a pack of Thorntons Moments.
The final game was quite simple with one answer. After what Al called serious "REALSEARCH " he asked a question and you had to write down a percentage. That's it. Well that can't be too hard, I thought.
"What percentage of men in the village mixed up their sleeping pills with their viagra pills and ended up having 40 wanks?"
No. I'm not kidding.
The answer was 32%. That's all you need to know about villages.
I didn't leave empty handed. "Cos you won shag all, Jules I'm gonna let ya 'ave these packet of give us a twirls."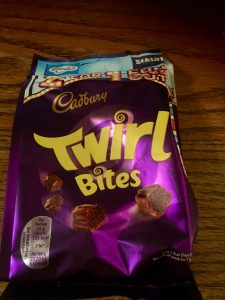 What can I say?