Halcyon
Satirical Snapshots Bringing You Whimsy On A Wednesday!
I've found that I'm fascinated by most things Japanese. There's a simplicity and perfection to things that they do which is so alien to me that I find it captivating.  
Look how they make sushi. How beautifully perfect and precise is this bite-sized food? So far removed from shoving sausages in a pile of mash with beans.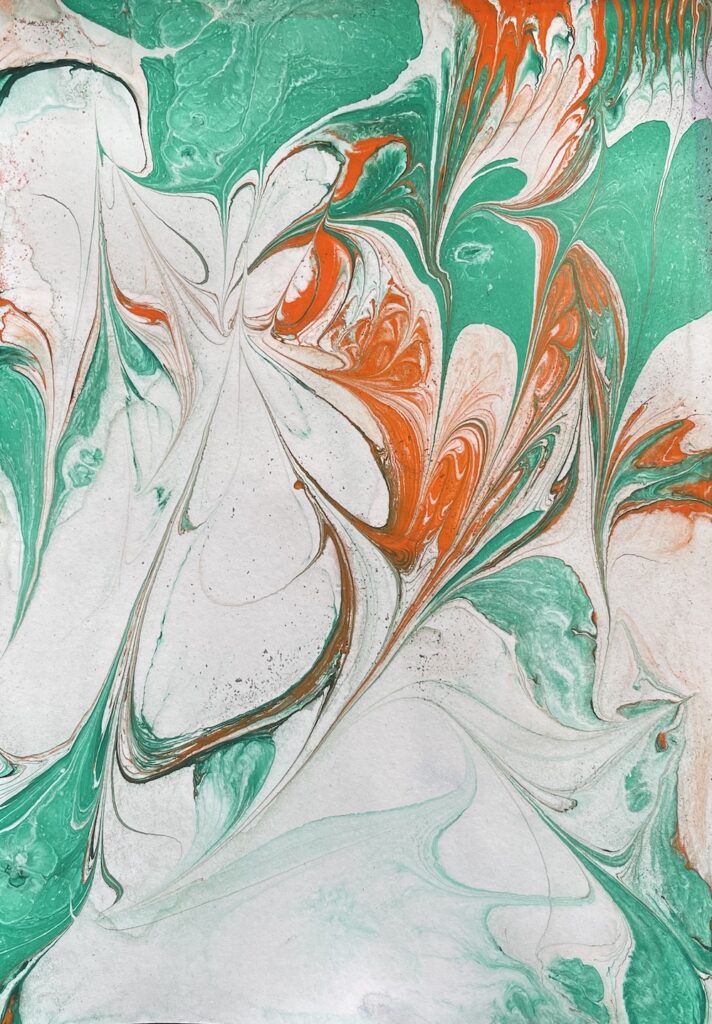 Amelioration
The girl who does folding up for a living, Marie Kondo, whom I have spoken of before with her magic art of tidying up is another shining example of this determinate conduct. You wouldn't for one second think that folding stuff up would make you a fortune but even I got hooked into that one. It's the delicate, precise manner that she organises and appreciates her belongings from start to finish. Her immaculate appearance, her measured delivery, how she can fold a t-shirt into a perfect little bundle of loveliness leaves me astonished. 
Just. So. Orderly.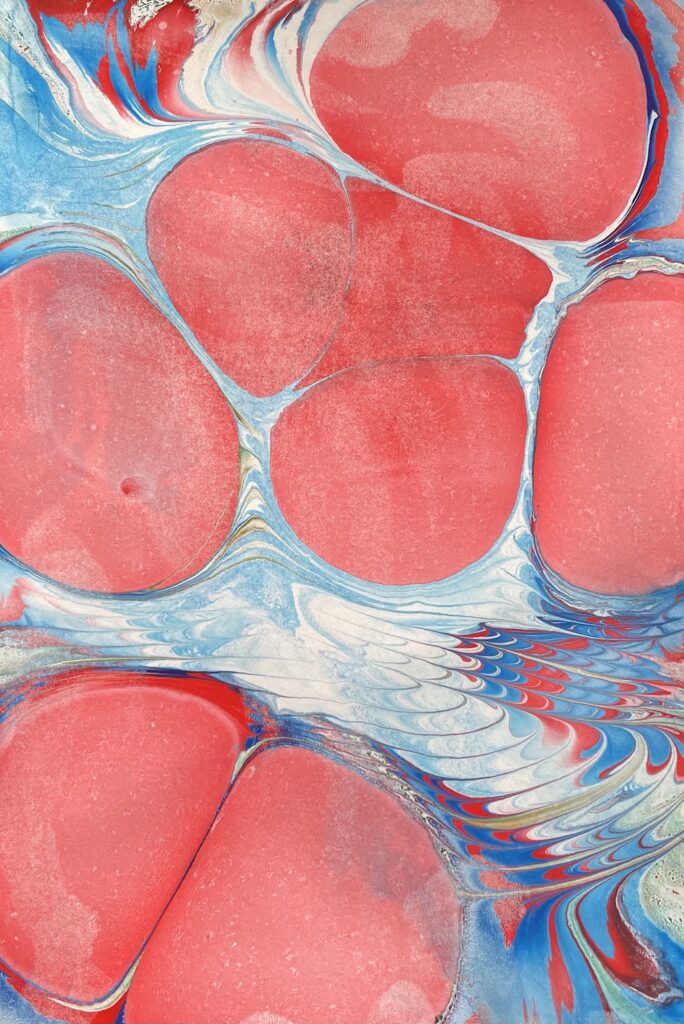 Vacuole
And refined.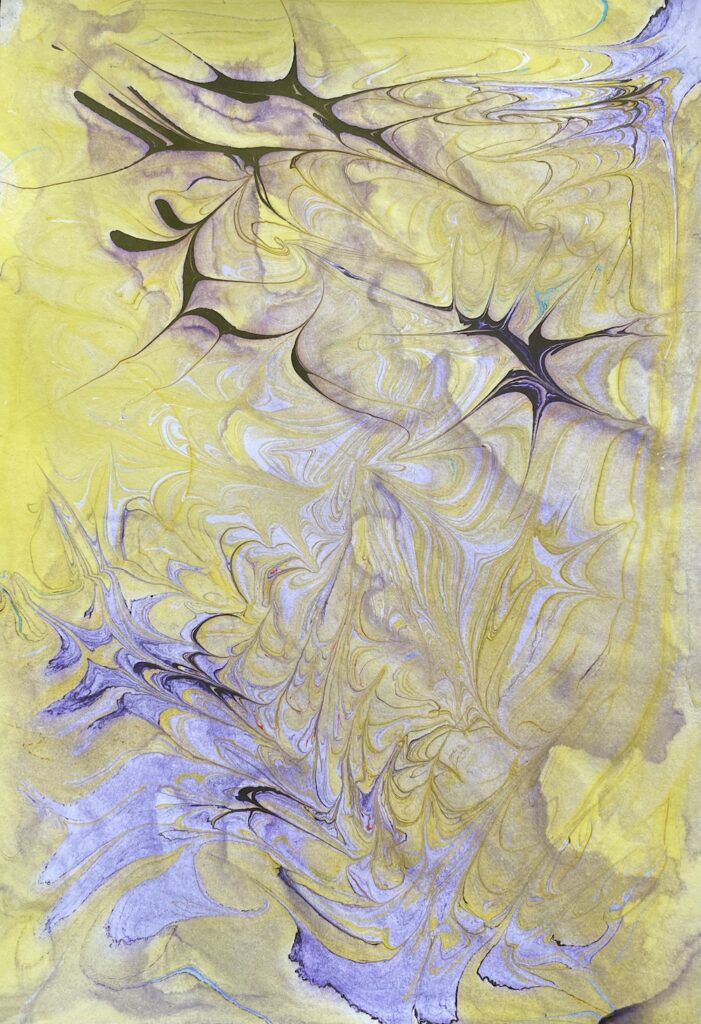 Speculation
Even Japanese wrapping. This is so pretty you wouldn't dare to open your gift, and let us not overlook the art of Origami where a tiny piece of paper can turn into a flock of birds travelling through a sunset over the ocean. 
We're having a party. Bring me bunches of fresh pink sakura and some rice paper – I must make a million swans. This is how I imagine their barbecues going down with hanami and Sake.
Tea. I know about tea. But here in Blighty, there ain't no Geisha girl delivering it and turning it into an artful event. That doesn't work with PG Tips.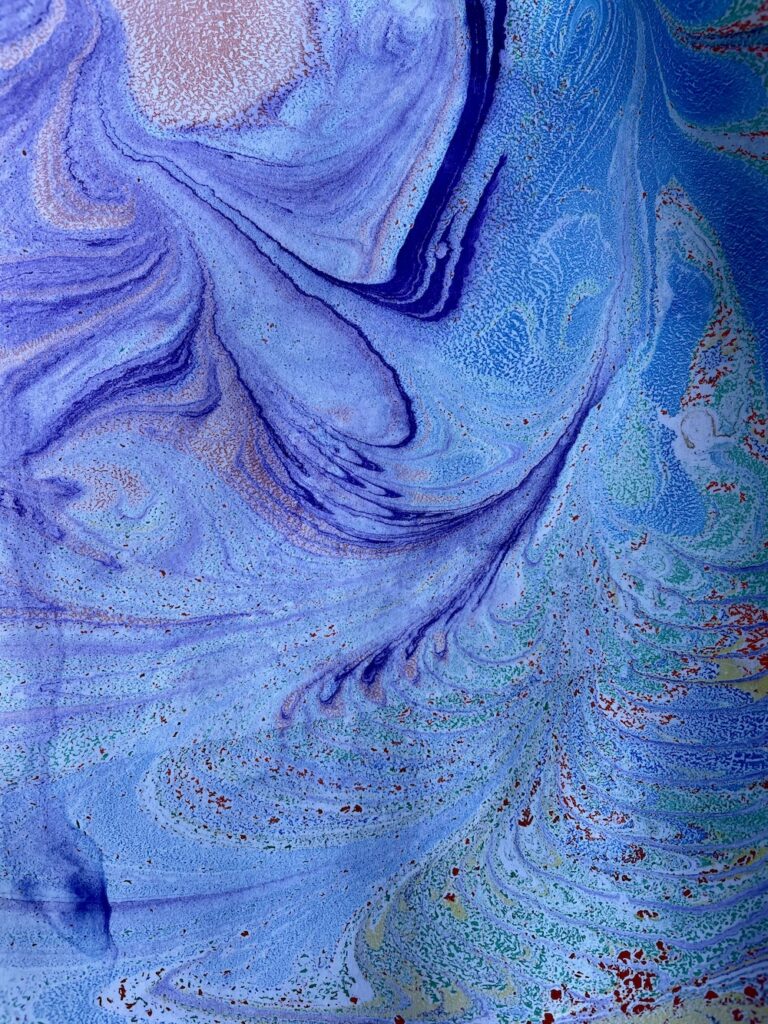 Regnant
So, the other week I was on t'internet looking for Japanese paper because another thing I am obsessed with is beautiful papers. As usual, I got distracted and saw something called 'Suminagashi' which means floating ink. I was instantly hooked and spent the next few hours watching videos of Japanese masters and artists meditatively creating these visions of beauty. Obviously, I felt compelled to do it but decided to wait a few weeks and try and be a bit more Japanese minded rather than impetuous. I shall wait a while and let the idea settle, I told myself. Maybe the itch will go away and like all my other passing fancies, won't end up in a crafting drawer full of things that are going to be my next new hobby and route to freedom. 
 After a week of torture, I realised that patience isn't my forté.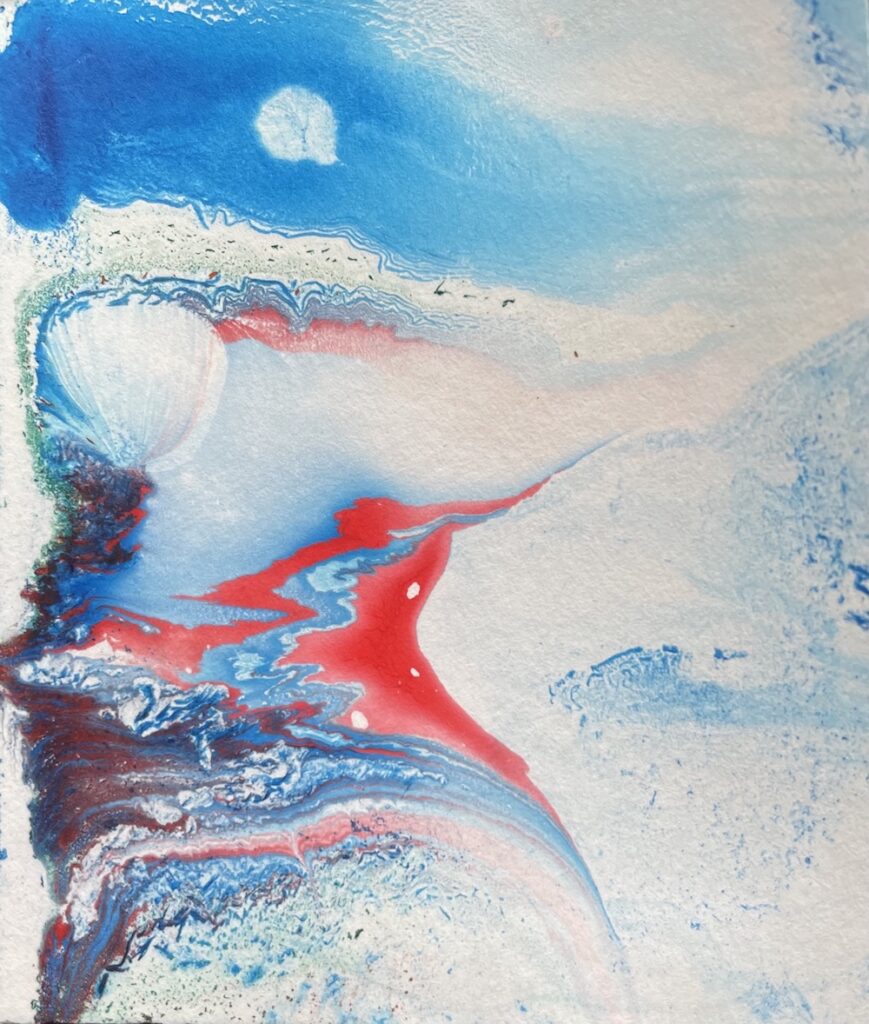 Littoral
However, once at the art shop, I forced myself to buy cheap alternatives rather than expensive calligraphy brushes and marbling paints. I got started with a few acrylics, inks, a plastic tray, and some cheap brushes for kids. The art is in the process.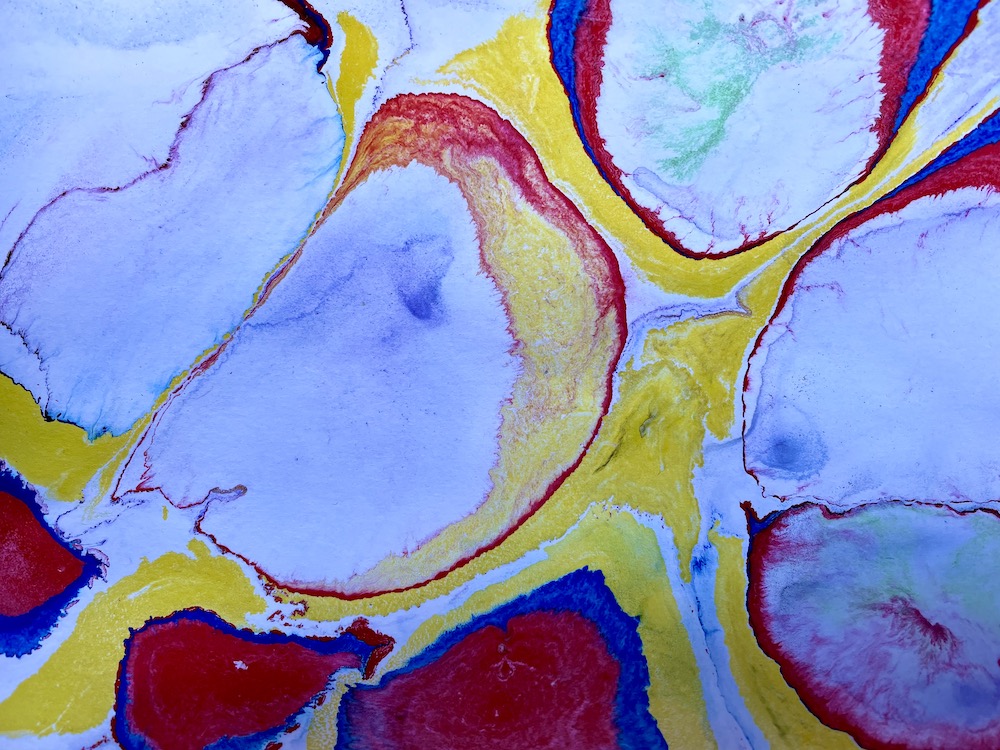 Inception
I couldn't wait to start. The table was cleared and I sat ready with paints and brushes being still and calm. That lasted a nano-second when one of my wolfits tried to drink the bloody water. Hounds removed, I sat again and took a deep, meaningful breath. The water must be still or the ink goes all over the place due to ripples.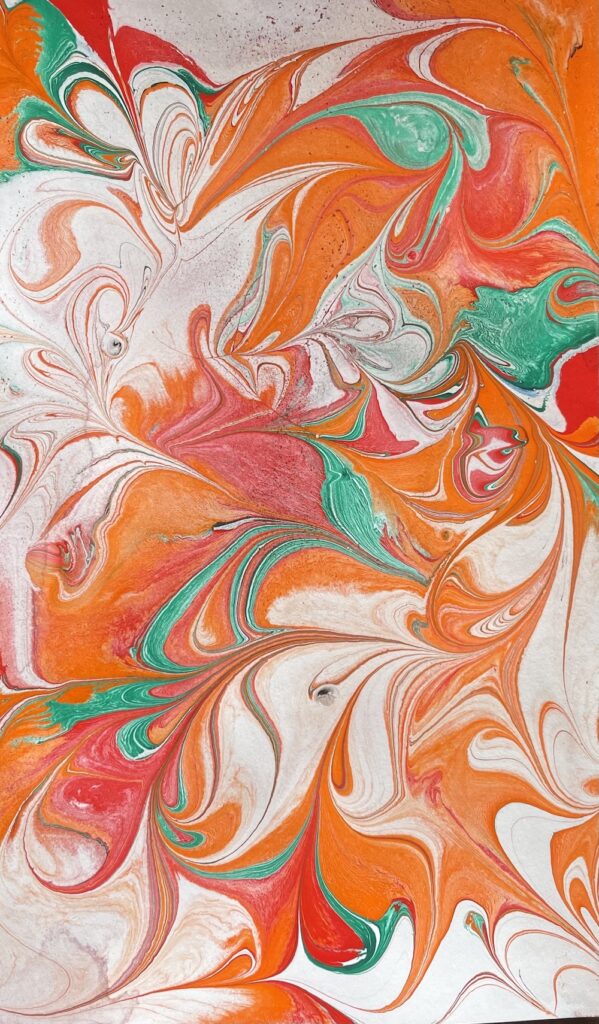 Ikebena
I tucked my chair in a little more because I couldn't reach the tray with enough comfort and ease to commence the very methodical process. Nudged the sodding table and caused a tidal activity in the tray. 
And breathe. 
Eventually, the water settled and I got ready to commence my first masterpiece. One brush loaded with soapy water and one with ink, ready to dip alternately and created hundreds of concentric circles floating perfectly on top of the water. 
And this is what happened.
Dip
Sink
'Kin 'ell
Dip
Sink
Fail
Dip more gently
Sink
This is stupid
Dip
Sink
I HATE THE JAPANESE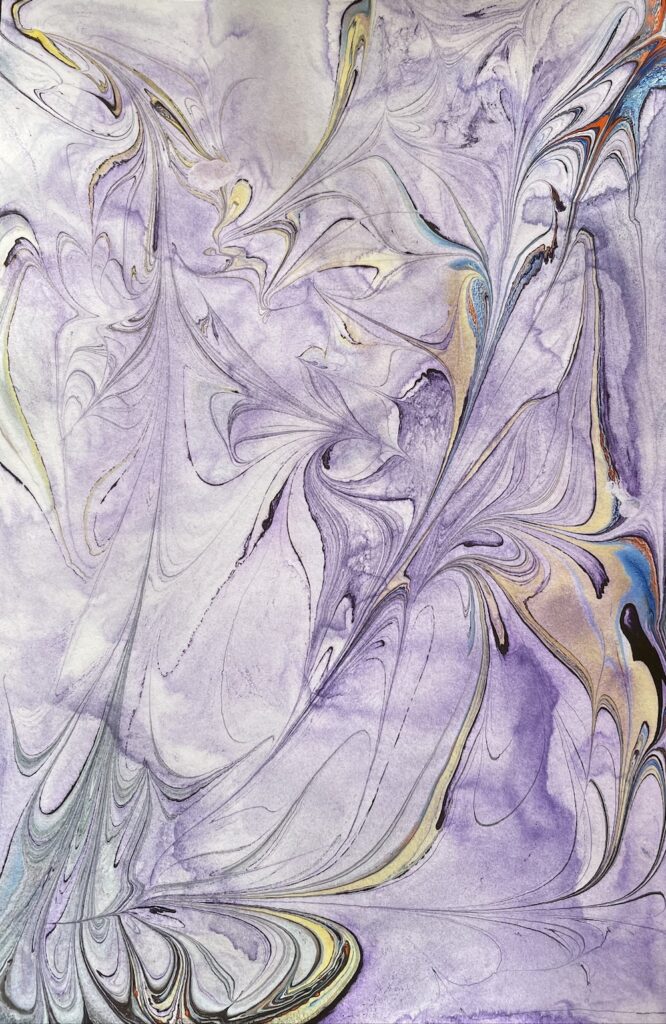 Empyrean
I could not make this work at all. I was incensed. This so-called meditative practice had me raging and atrocious. Patience is a virtue of the bored!
I immediately went online to find out why it wasn't working. and found that my water needed thickening.  Starch being one of the options, some woman said. Excellent. I have liquid starch in my laundry cupboard. I used it once many years ago to make canvas flowers! I set up my water tray again and calmed myself. 
Dip
 BIG FAT LIAR.
I went back online and ordered a seaweed component that thickens water for next day delivery and went to make Cheddar and Marmite dough balls instead. Marmite never lets you down. 
The next day I snatched the thickening agent from the delivery man and read the instructions. 
'Leave for 6-8 hours before using' 
What? I hate this hobby.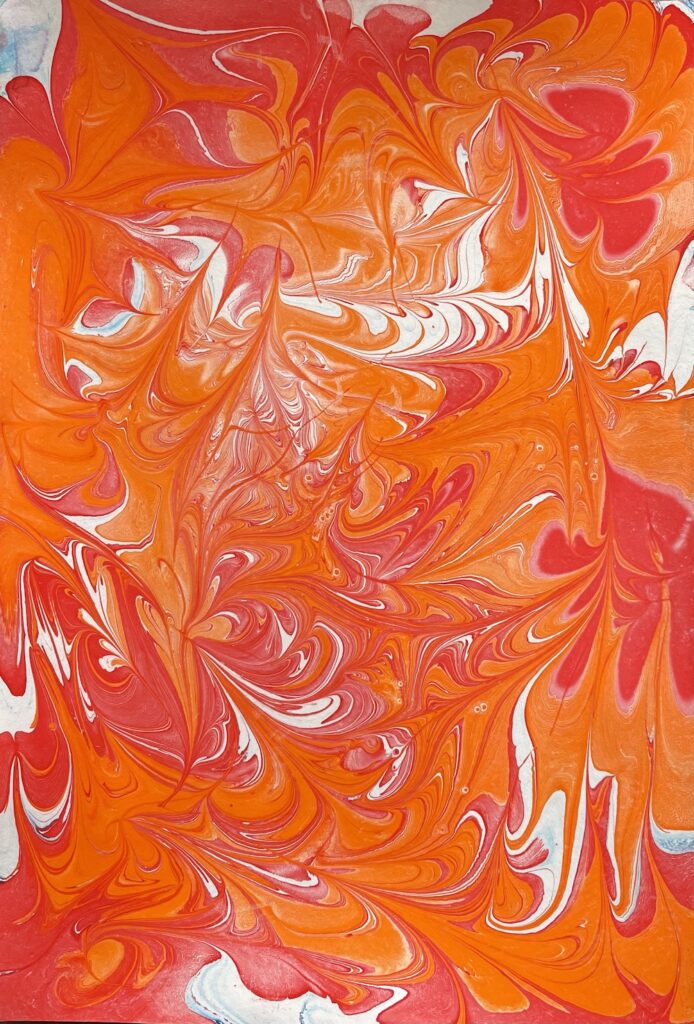 Fervor
The day after I tried again with my new solution and watched as the paint spread beautifully across the water. Mesmerising. It took me several attempts to get it right and quite a few hissy fits but now I'm well on my way to mastering this technique as you can see through this blog post. I have pretentiously named each print for amusement.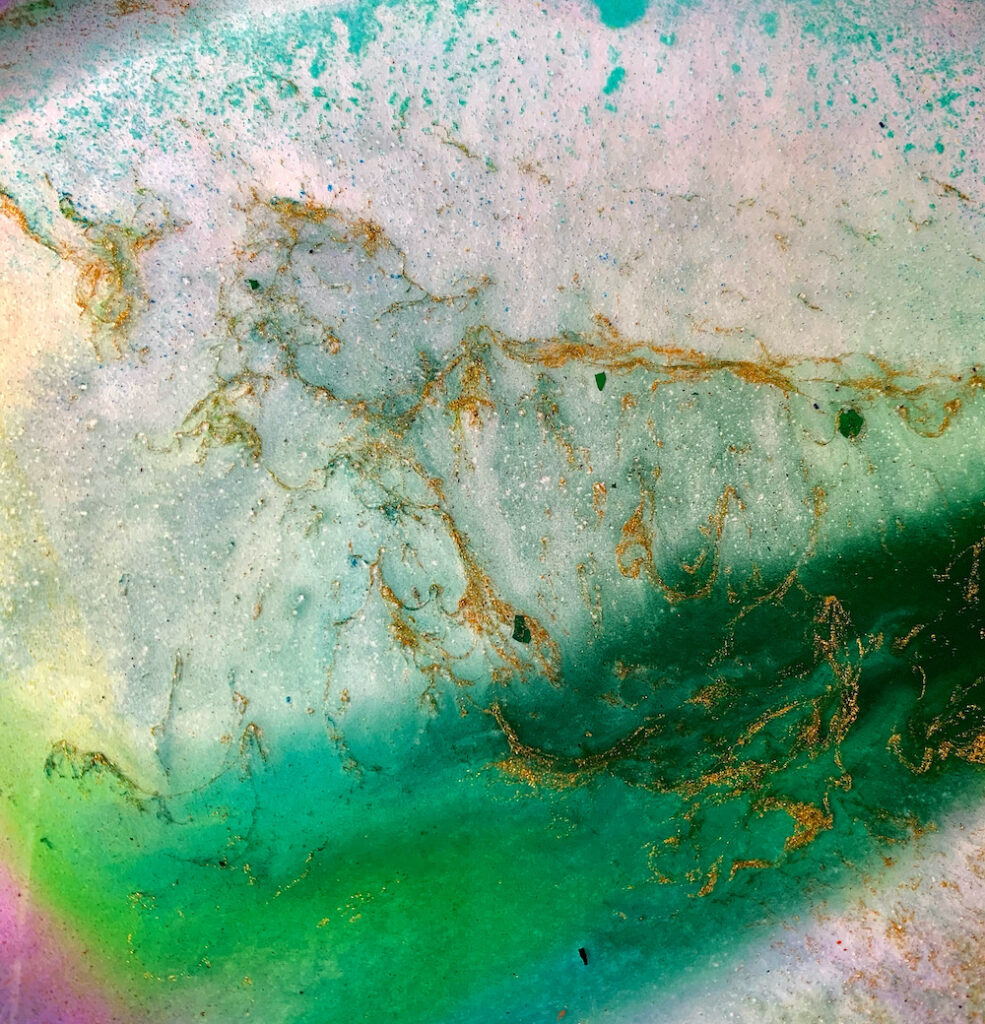 Eolith
If Jackson Pollock created these they'd sell for millions. I'm happy to accept a cool 250K.