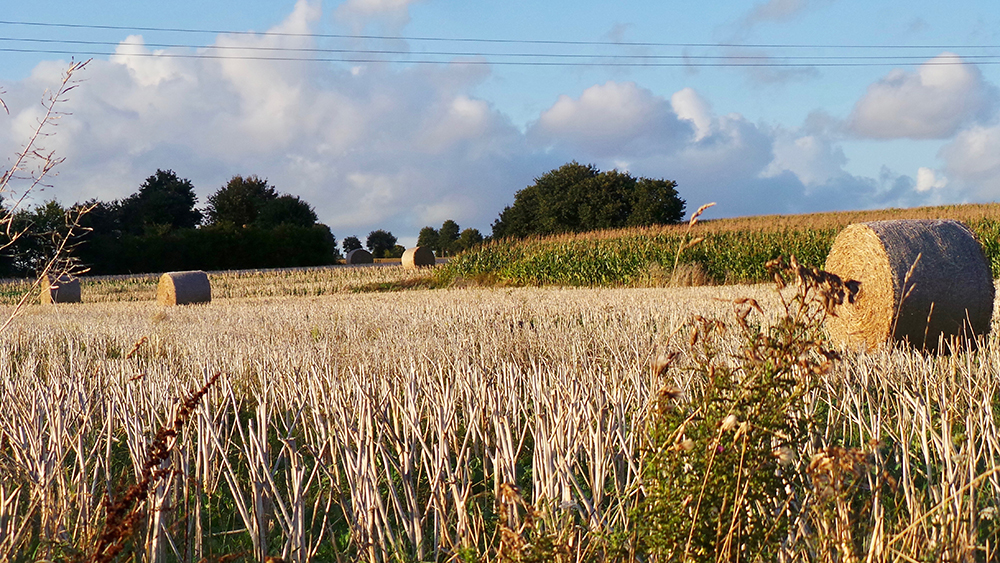 Satirical Snapshots Bringing You Whimsy On A Wednesday!
I'm back from my little junket Francais. Despite the fact that Ryanair have hit the news headlines by cancelling pretty much all of their flights from everywhere with an estimated 17 million pound compensation hand out, they didn't stop mine. Selfish.
Du Pain, Du Vin, Du Kouign Amann
As I sipped on a rather pleasant Burgandy in the sunshine with a kouign amann as company, I read about some bloke being stuck in Bordeaux and how devastated he felt at being stranded. Get a grip, pal. Go to the winery and rejoice. Why do people fail to see the positive angle in a situation?
Just recently, for instance, I read about some English bloke not being able to get back home from Florida ( only a few days into his holiday) when the recent hurricane hit. Apparently, all economy seats back to Blighty were taken. What did he do? Well, let me tell you. Instead of taking the opportunity to fly internally to another state and have an adventure, he paid an extortionate six grand for a first class flight so he could go home. He then goes on the BBC news to complain at the travesty. Honestly…I spat my Weetabix out and shouted at the TV in disbelief. What a numpty. He deserves to be skint. He should be banned from travelling.
Words of Wisdom From Your Art philosopher Behind The Doors
I'm going to be very serious now which I appreciate is somewhat astonishing but happens on occasion. Pay attention to this fleeting advice before I revert to type.
Life is but an adventure, people. Travel makes you richer than anything else. Get out, have fun and don't die with the music still inside you. Face fears, fiddle ferociously with fun and snatch every opportunity that presents itself. It doesn't have to be expensive, it doesn't have to be far away – it just has to be new. There's nothing like visiting fresh places and meeting new faces. You never know what you're going to come across. I have met people in many lands: All genders, all ages and different cultures. Some I have just shared a twenty minute drink with; some just a laugh at a dinner party, or a random conversation about this and that. I'll never see some of them again but for a moment in life we shared a little bit of joy and laughter.
I've made firm, lasting friends too. The kind that would have your back in a bar fight (very useful) and some that I can't imagine being without.
Well ain't that just marvellous? Sweet as Cherry Co-la.
Don't be afraid to take chances and live! In a hundred years nobody is going to care or remember who you are anyway so GO AND BLOODY ENJOY YOURSELF!
Lesson endeth.
Pictures, Huîtres And The Ways of French Suitors.
I like France. Just don't tell the French I said that. I arrived in Dinard, got collected by fabulous friends and driven out to the beautiful countryside – Fremeur, Yvignac. Peace reigned. The only sound I could hear was the fizzy champagne as it poured into my glass. Music, puhleease!
Night fell and the sky lit up with a gazillion stars because it was proper dark. The only problem being I couldn't see my arse from my elbow and managed to poke myself in the eye playing 'how close can I put my hand to my face before I can see it.' The things you do to entertain yourself in a shabby chic French bedroom when you're full of bubbles. Heh.
But what a bonnes vacances I had!
I went to La Gacilly (sounds a bit Welsh but thankfully isn't) where I visited a free, outdoor photography exhibition. I have taken pictures of splendid pictures. Oh yes. Why have a camera and shoot yourself?
I visited the stunning town of Dinan and marvelled over a curly mad moustache that served my Gallette Complete.
I attended a bit of a soiree, like ya do in French France, naturellement. In France the tradition is that when you clink glasses with someone else you must maintain eye contact during the first sip. If you don't, you won't have sex for seven years. Obviously, nobody wants to befall that curse which means you end up drinking way too much and forget to blink. Personally, I think undatable, shy French folk have made this shit up in an attempt to bag a ride.
I took a chance stroll round the Vide Grenier which means car boot sale but sounds far more exotic. It's not. Tat is tat no matter what country it's in.
Finished up in Cancale, the oyster capital of France. I'm not a fan of oysters. I've tried a couple of times but, umm, nope. Like swallowing a ball of cold phlegm. This is why the French insist that they are an aphrodisiac because otherwise nobody in their right mind would eat them. If a French bloke ever takes you out on a date and buys you a plate of oysters, trust me, he's using it as a prerequisite to your oral abilities.
People with woeful imagination believe that half a dozen of these molluscs are going to magically improve their sex life. Hmm. From a deviant point of view, possibly: "Oh yes darling, after that plate of delicious oysters you made me eat, I'm fair gagging for it. Let me strip down to my silky French lingerie..oops…Mon Dieu! Hold up, lover boy, I think I'm gonna puke…"
Off she goes to bend over the bidet and OOH-LA-LA , there ya have it, a sitting duck. Monsieur désespéré is up the back of her french knickers faster than a frisky ferret.
Zees French, zay are veree sneeekeee.
Anyway, people sit at the seafront here with a plate of oysters and throw their empty shells onto the beach. Novel. I sensibly went for a proper three course meal with beaucoup de 'vin de necessaire.' I am smart and not fooled by Frenchified shenanigans.
C'est ca, my petite vol au vents! I will leave you with une petite histoire Francais because stories are so much better in pictures….