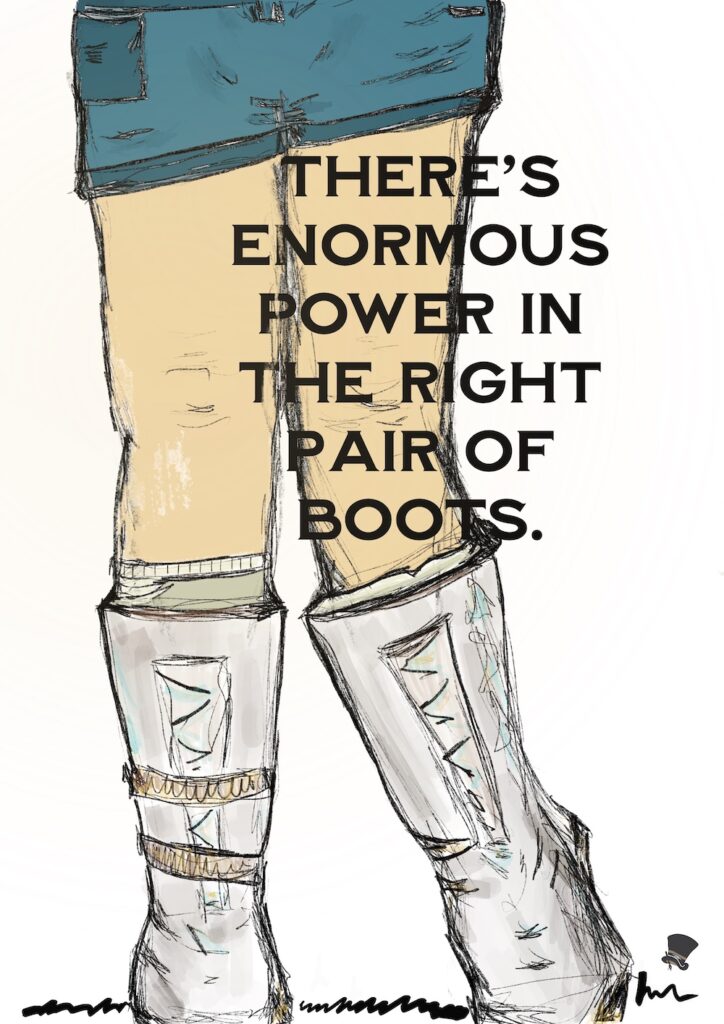 Satirical Snapshots Bringing You Whimsy On A Wednesday!
Cobbler [ kob -ler ]
A person who mends shoes
A man's testicles – From rhyming slang cobbler's awls 'balls'
Nonsense – what a load of old cobblers
Some say it's a pie – we call it a crumble
About 2 years ago my favourite cowboy boots broke. When I say favourite, you have to understand that I have several different pairs of cowboy boots and they are all my favourite in their own arena. But, these particular square-toed, everyday boots were my dossing around ones that looked pretty good with everything and ended up being my 'go-to' boot. When the leather tore away from the sides, and the soles got 'oles, and the heels weren't there any more, I took them to the High Street shoe repairers. Unfortunately, I went to a well-known franchise that didn't really have the capacity or knowledge to deal with such a travesty. A simple re-sole, a fancy bone-shaped tag for your dog's collar, or a key for your front door is about where their skill-set is at.
 "Can't repair them, love," he said.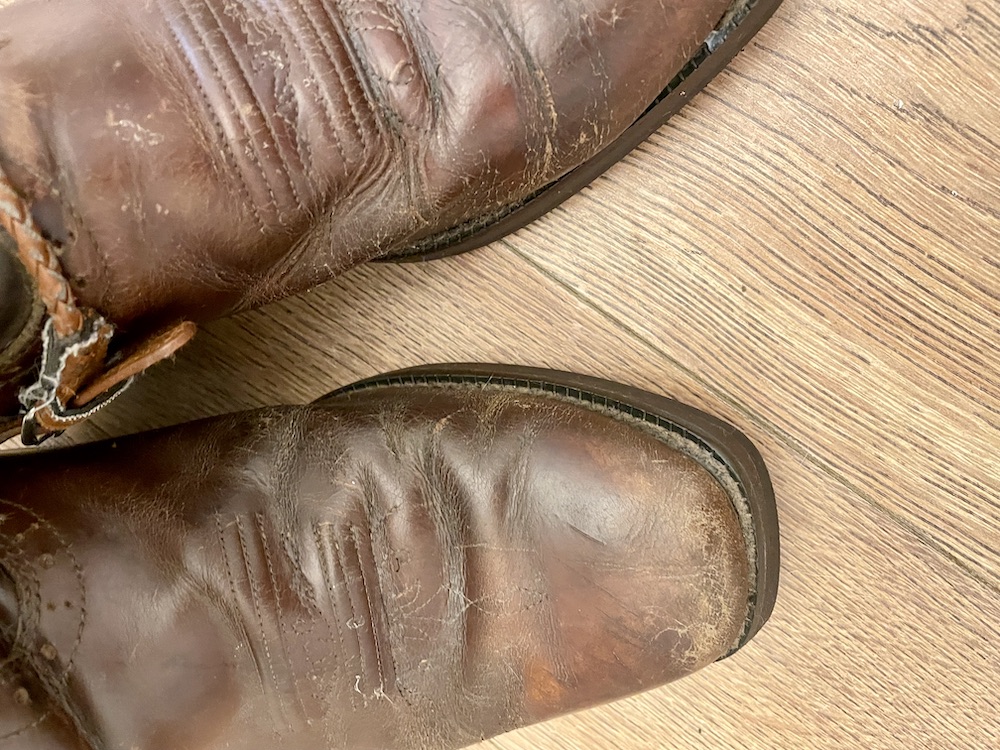 I stuck them back in the orange, plastic Sainsbury's carrier bag and put them back in my truck behind the driver's seat. 
Then we went into lockdown and everything shut.
Let's Hit The Road, Jack
As disappointed as I was about life without freedom and cowboy boots, I decided to make up for it at Christmas by demanding two pairs of Panama Jacks.
These are quality leather boots that are made for the adventurer. They have a very out in the English countryside kind of vibe. They're lovely and I like them a lot. But they're not my cowboy boots. 
If You're Gonna Be Crazy You Need To Start From The Feet Up – JS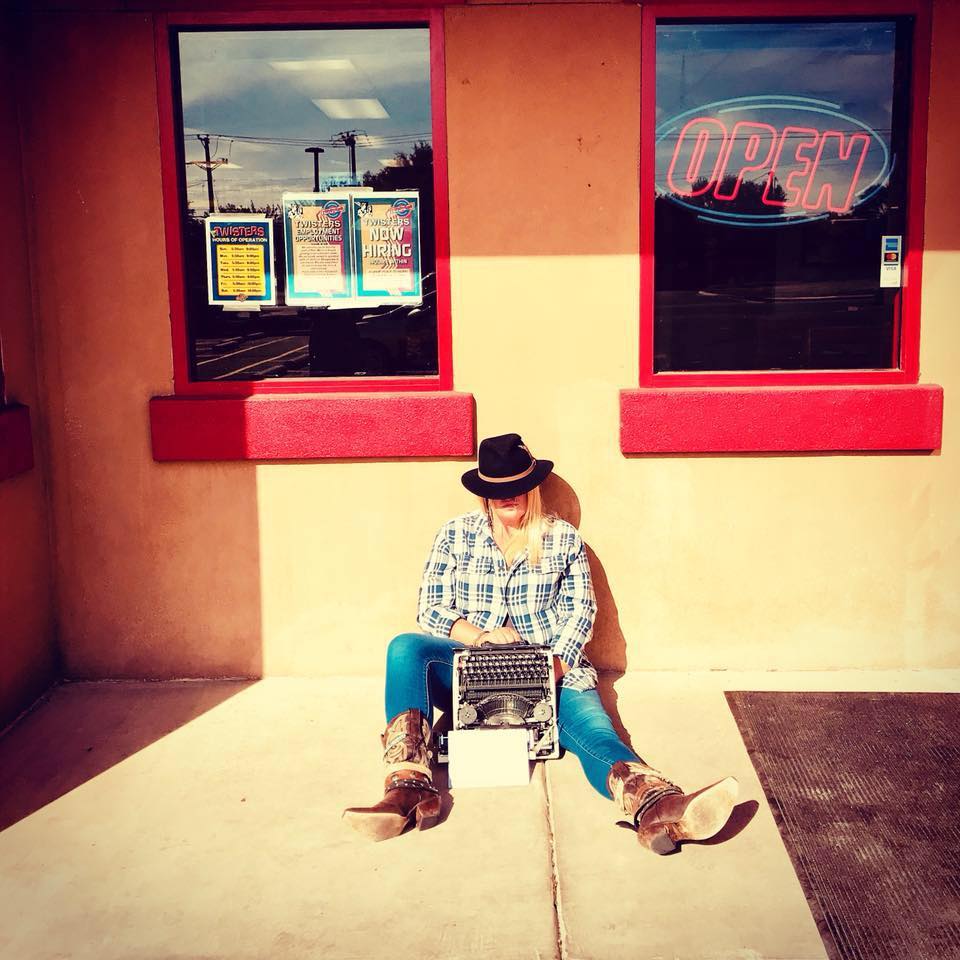 A few weeks ago, I decided to clean out my truck and found my 'ole bewwwts in the back. Right! Now that everything is open again I am going to go into the city and find that old cobbler who makes his own shoes. He'll be able to sort them out!  This task had now become an even higher priority because all of a sudden cowboy boots have come into fashion and anyone on-trend is wearing them. I swear to God I paved the way for this. How utterly annoying that there are chicks out there in my land wearing cheap knock off cowboy boots when I have the real deal right here in the bag. 
I took a trip to the city, walked up the hill to the ole, ole shoe shop and when I got there the bloody thing was shut.
Empty.
Not a cobbler or boot in sight.
I was taken aback by this. How could he not be here? This cannot be true. I even rattled the door in case it was some kind of joke. Unable to accept my misfortune I went into the cafe next door and asked about his whereabouts.
"Oh, he's shut shop. Buggered off to Spain to be a singer."
There Is Great Power In The Right Pair Of Boots
I searched the internet and would you believe I found an even older cobbler that did all cobblyish things just 20 minutes down the road from me. The oldest in the city, it boasted. So, I took them there.
The place looked proper quaint, part of an old Victorian house with a big square bay window with all leathery loveliness on show. The shop looked like it belonged in a Disney film. There was a queue outside. Good sign. When I got in I was greeted by the cobbler's wife. I said, "Can you mend my boots?"  As I pulled them out of the bag for the first time in 18 months, I realised that leaving damp boots in plastic for that long is not a good idea. They looked shocking. The leather was all split and cracked and if I didn't know better I would have thought the meeces had been at 'em. 
'Ooh… I'm going to have to ask the boss," she said. 
King Cobbler came over, took one look at them and said, "They're knackered. Chuck 'em away."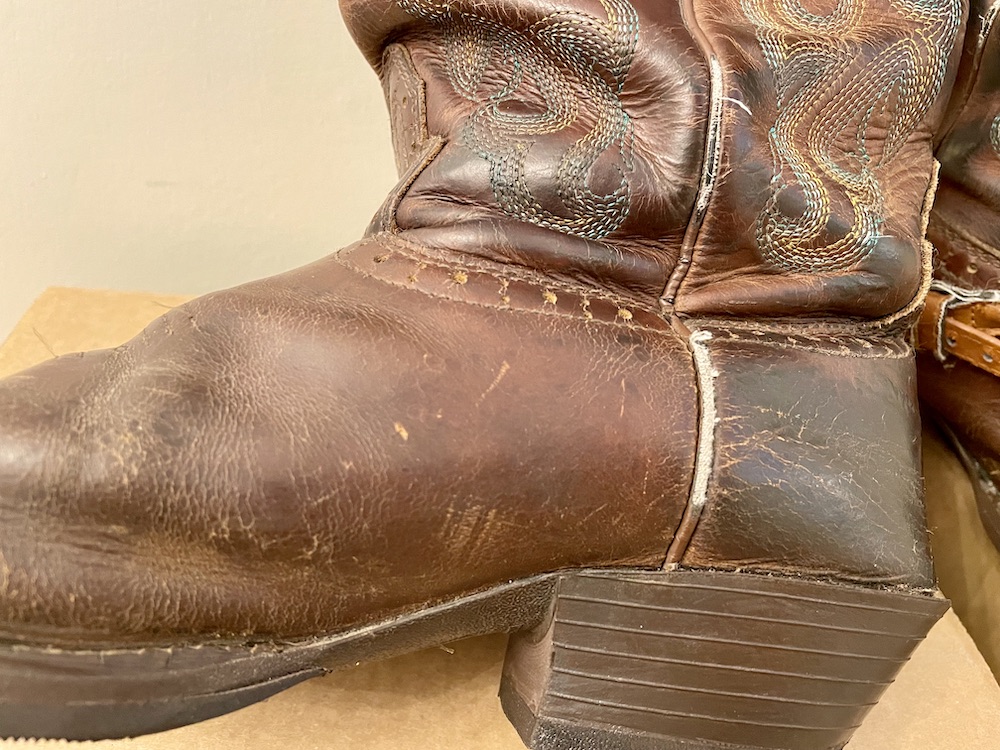 "I will not!" I said. "I've come all the way across this land because you said you were the cobbliest cobbler of all! 
"The leather is knackered. You haven't looked after them."
These Boots Were Made For Walking
"These boots cannot die", I said. They have walked the land of the free and brave: they've ranched in Virginia, line danced at Luckenbach, sifted through the sand at Santa Monica, nifty-footed through Nashville, Taken on Texas, Fast foo…..
"Fine. Let me look at 'em."
After a lecture about not oiling them, and having worn them to destruction, the ole, ole cobbler agreed to take on the challenge. 
I skipped out of that shop. Skipped, I did.
Three Long Weeks To Change The World
I waited. Like a patient little saint. As soon as Mrs Cobbler rang me to say they were ready, I Panama Jacked it to the shop. Signed and stitched with the Royal Crown Seal these must now be the only American/English hybrid Cowboy Boots on the market. Take that, fashion influencers!
"Now go and oil them," said the master.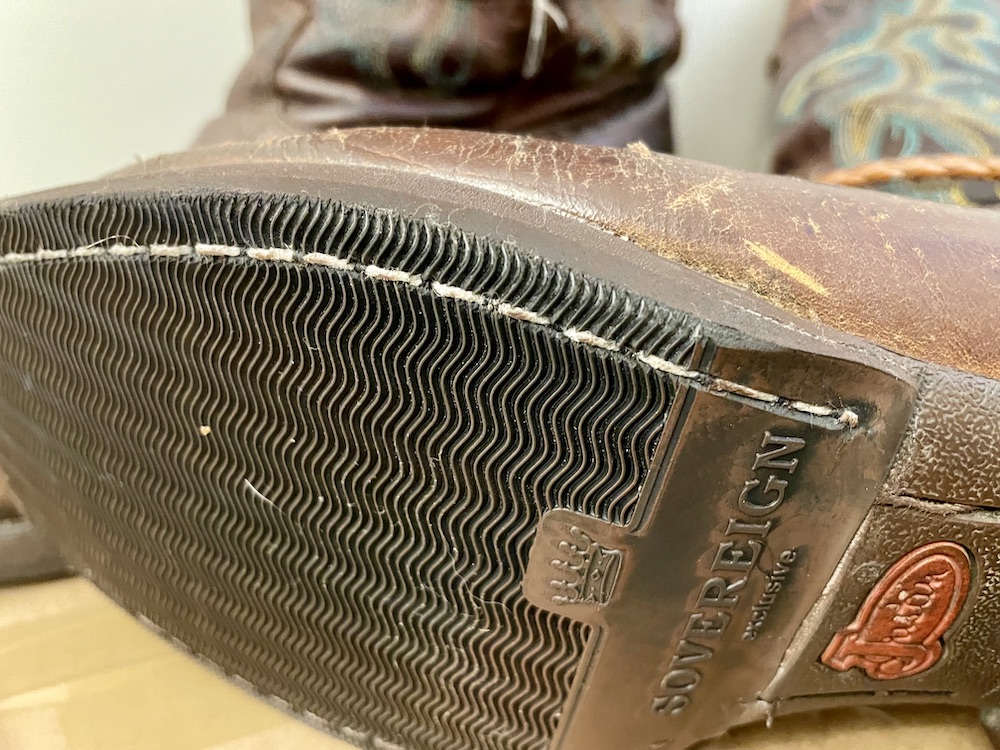 I took them home and creamed them up for two days until they looked like vintage awesomeness.
Never give up on a good thing, reader.
THE BOOTS HAVE BEEN REBORN.