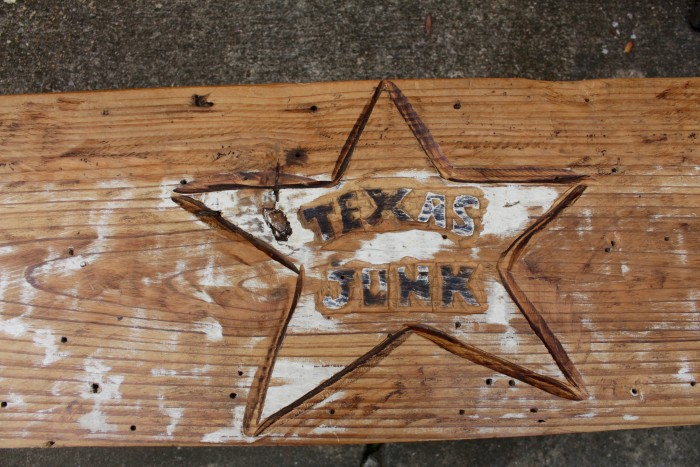 I have a list of odd and/or interesting places to visit in Houston.  Today I decided to go to a store that has been a local institution for Lone Star trinkets, knick knacks and vintage cowboy boots. Texas Junk Co. isn't the kind of store that you'll come across during a visit—it's a destination, all on its own.
Tucked away in Fourth Ward, the spot's quirky exterior is marked by rows of tired garage doors, mad ladies, a faded snake mural and a hand-painted sign promising more than 1,000 boots starting at $30.   I parked my car on this funny little side street when all of a sudden some old Mexican lady came out of her front door shouting verbal Spanish at me.  I didn't have a clue what she was on about but recognised the word 'police' and figured it would be prudent to move my car.  Or go buy a gun.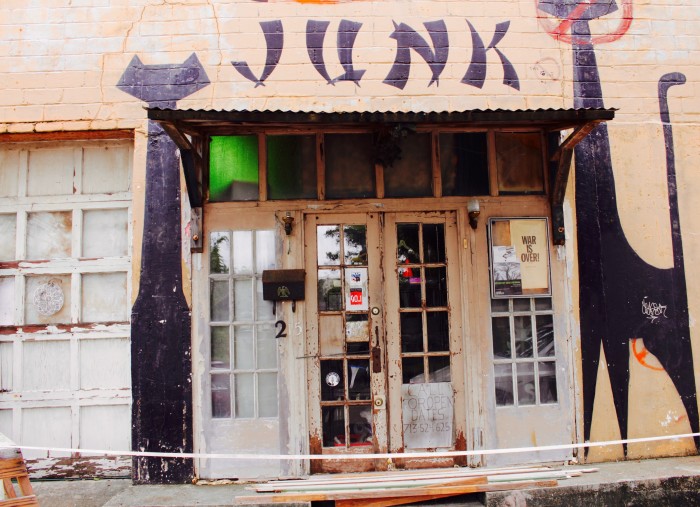 I have a thing for quirky and a bigger thing for cowboy stuff; particularly bewwwwts.
But before we go into the shop, lets talk about driving over here.
WTF?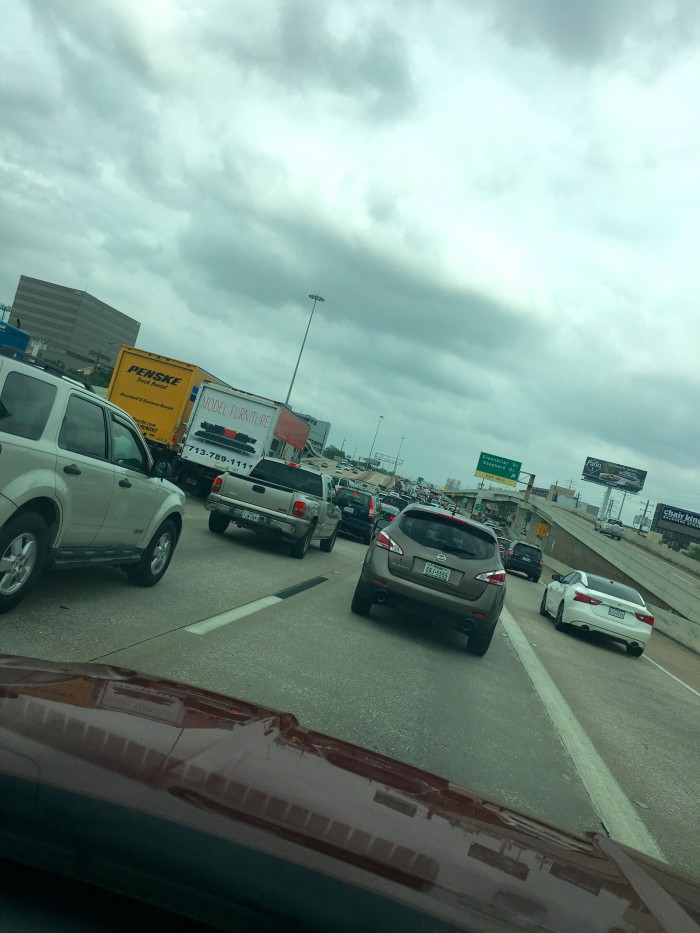 Oh, let me get on the freeway to save time.  Oh, hello car park.
Drivers over here are INSANE.  Signal?  Don't be stupid.  I'm just going to pull in front of you with less than a millimetre of space and HOPE you're paying attention.  And, this is going to happen from both sides just to blow your mind and keep you braking like a dodgem.  It's like playing Mario Kart for real without the extra lives.  All I have to say is that passing your driving test over here must be very easy because a high percentage of the people should NOT be in cars.  Or even walking.
Anyway, I survived and made it in to the vintage junk shop.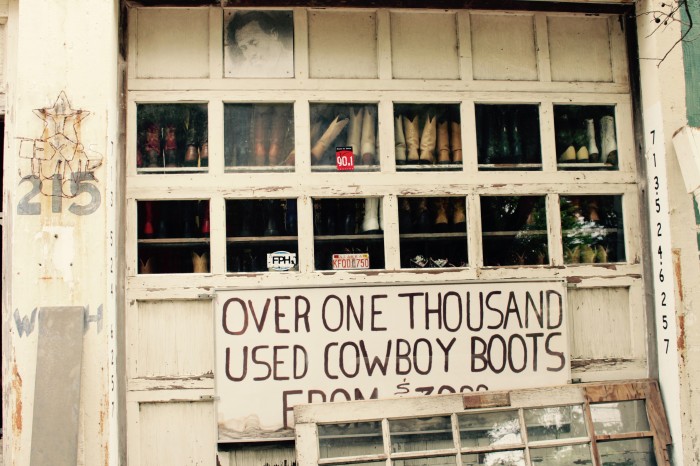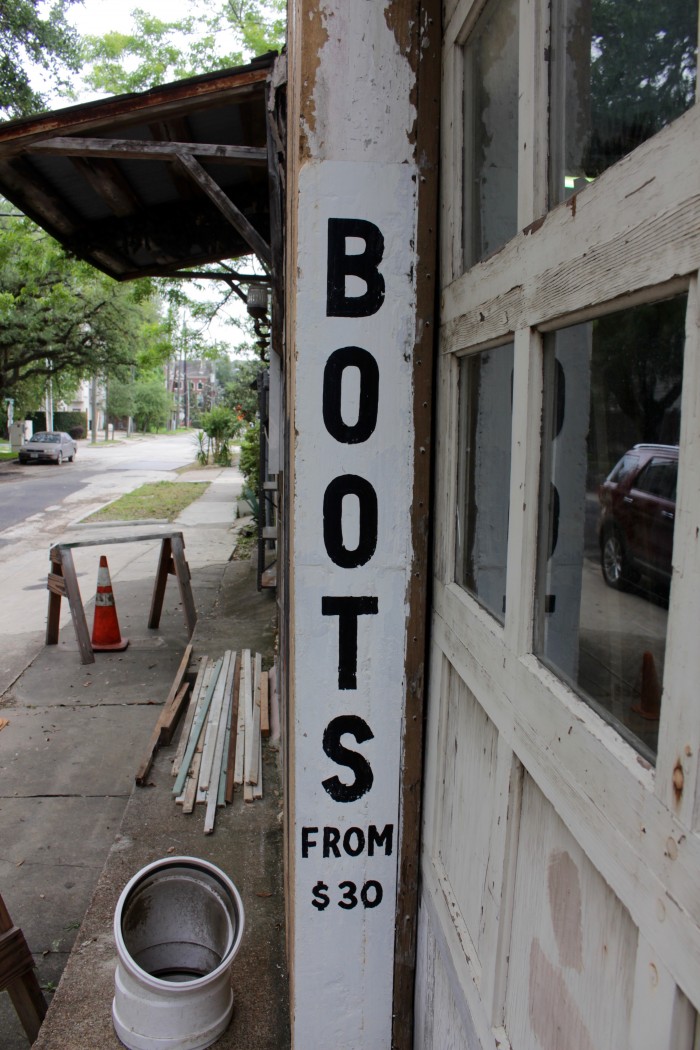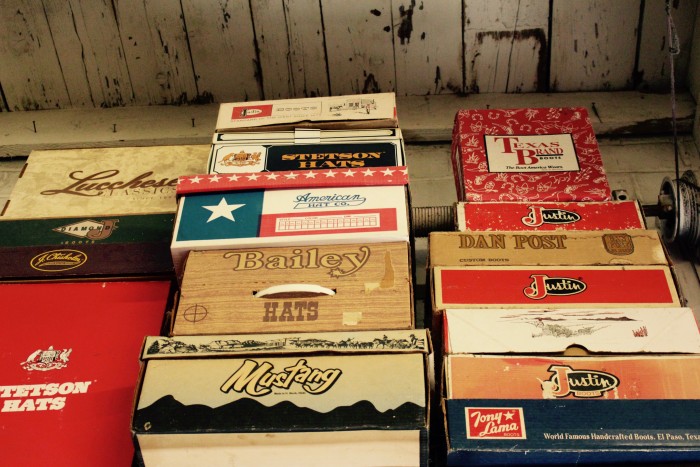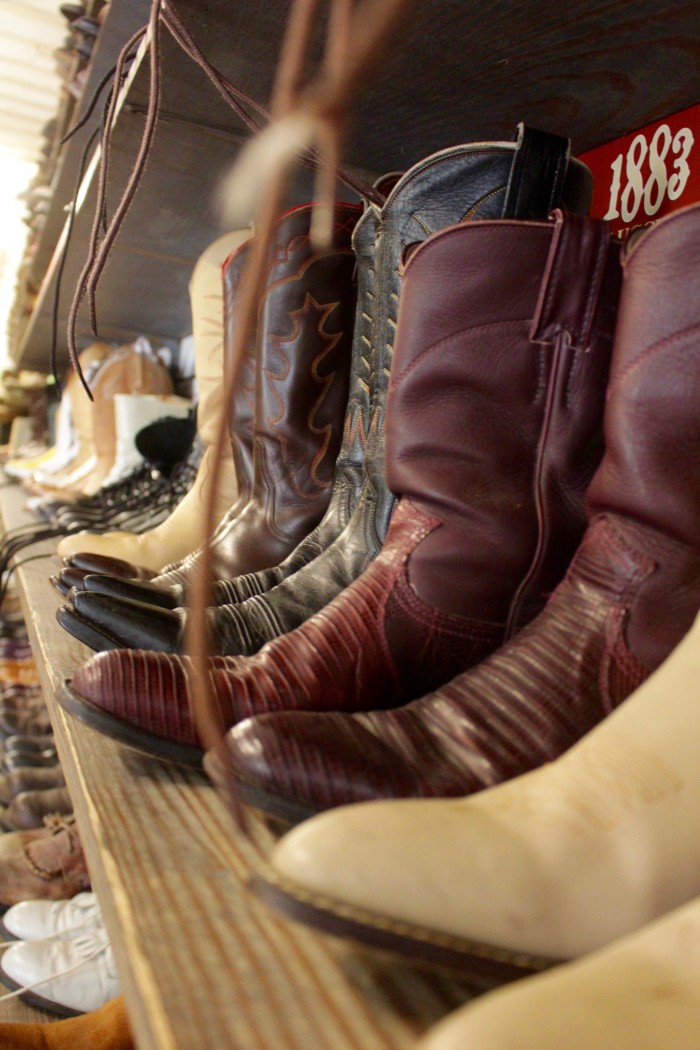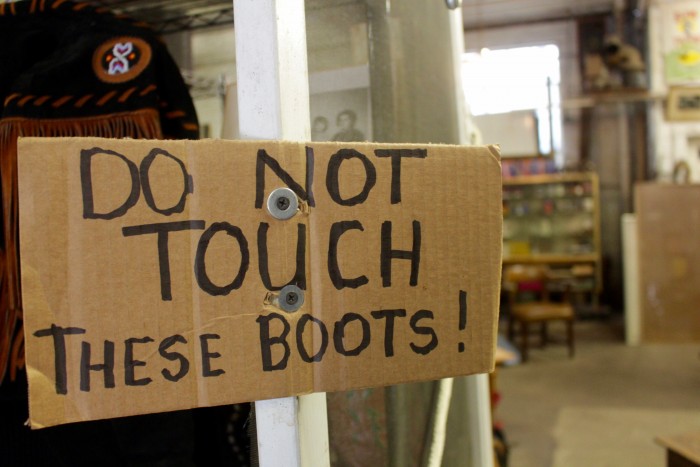 "Err…Can I try a pair of boots on, mate?"  – "Yeah, sure you can."  Confused…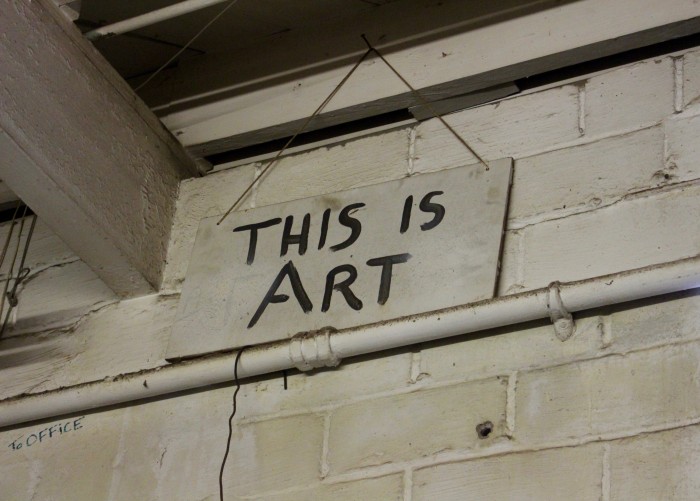 This sign on this wall should be in the museum of fine arts.
Great shop though I didn't leave with a vintage purchase, sadly.  But the 'Jules must have more boots' hunt continues.