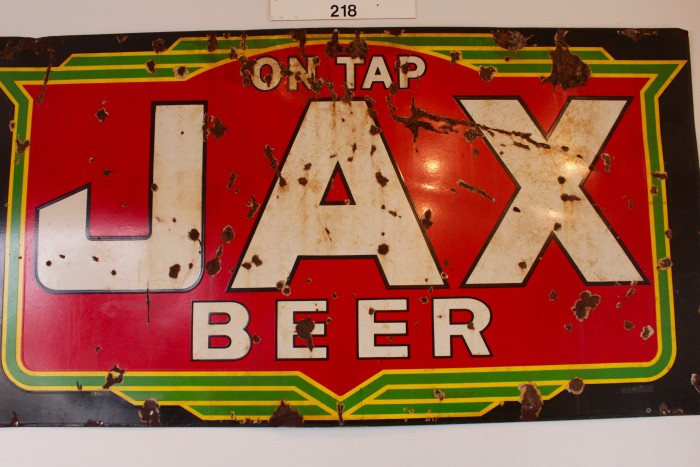 So, Zipping up the finale of this years Ay-to-Zed, I went to visit a joint called Jax Grill. This place has a cool vibe with a semi Caribbean, outside hut feel mixed wth old school American diner. The food is plentiful and comprised of nachos, fajitas, Cajun gumbo, crawfish, steaks, catfish, shrimp, burgers and so on. Naturally, all portions are Texas-size.
The reason for coming here wasn't just for the tasty food and strawberry margaritas but to witness live 'Zydeco' music.
This style of music is indigenous to Louisiana with a French creole influence and is like a mix of blues, rhythm and blues and a bit of fast tempo latin. Interesting instruments are played such as accordions and a guy with a ribbed metal vest known as a washboard. If I could have joined in with my triangle I think it would have given them the edge but I didn't bring it with me.
Before you look at my video below I'd like to finish up with my thoughts:
I've visited many states in America but this is my first experience of the biggest one, Texas. I didn't really know what to expect but had some countrified idea in my head. Houston is so diverse, interesting and very citified. The size of it baffles me. The place is an urban sprawl that stretches a hundred miles across. Whereas I live in a city that is 74.61km squared and 2160 km squared into the outer country shires – Texas is 696,241 km squared. Everything IS bigger here – especially to me.
I really connected with this place and couldn't figure out why but I feel very comfortable and at ease here. Of course, the sunny days help along with the great food and entertainment but it's not just that. Texan people are wonderful and their hospitality and welcoming attitude has taken a piece of my heart.
I'd like to thank everyone who has followed my adventures on this years A-Z, particularly the die-hard loyalists who came daily – I will leave you money in my will if I have any left 😉 I'd like to give special thanks to my fairy godmother who has bent over backwards to make my stay as exciting and wonderful as possible with her never ending hospitality and generosity. I could never repay such kindness and feel incredibly lucky and grateful to her and her family of which I am now a member.
And whilst the daily posts finish here, my trip doesn't. I'm staying for a lot longer with lots more exciting activities in store and will keep you posted with the most fun ones!
The sacrifices I make for you lot..;)